News
Belfast Met's Course Co-ordinator, Michael Smyth, managed the Esports team that brought a Gold Medal home from the Commonwealth Champions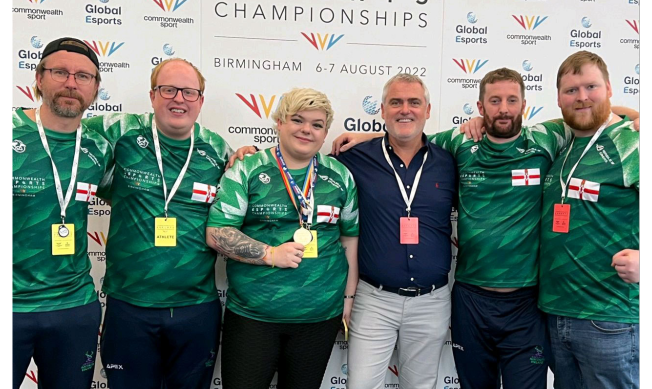 Published: 10 August 2022



Belfast Met's Course Co-ordinator in Esports, Michael Smyth, managed the Esports team that brought a Gold Medal home from the first ever Commonwealth Esports Champions in Birmingham 🏅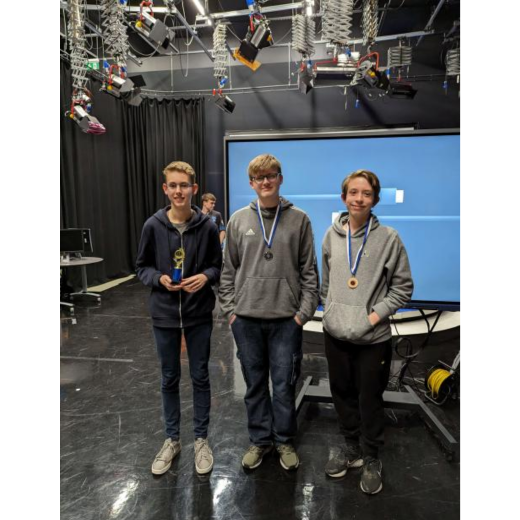 Michael tells us about this experience:
"It has been a tremendous honour and privilege to be chosen to lead Team NI into the first ever Commonwealth Esports Champions in Birmingham and taking home a Gold Medal made it even more special.
The City of Birmingham has been amazing and the people were very welcoming. It was great to see the ICC arena full for the events, the staging set-up was amazing and having supporters in the arena cheering us on was brilliant. Having people asking for pictures and autographs has made it feel like Esports has taken a major jump in the right direction.
The Commonwealth Games competitions were in Rocket League, Dota 2 and Efootball (formally known as PES). Our team qualified in the Open and the Women's category with our athlete taking home Gold in the Efootball which led to us finishing 4th in the overall medal table in Esports.
We had an amazing time mixing and getting contacts from various Commonwealth nations including England, Scotland, Wales, Gibraltar, Singapore, Malaysia, Trinidad & Tobago, Canada and Australia, the next host of the Commonwealth Games. Learning about how Esports is carried out in those countries and how it has been affected by their cultures was also interesting.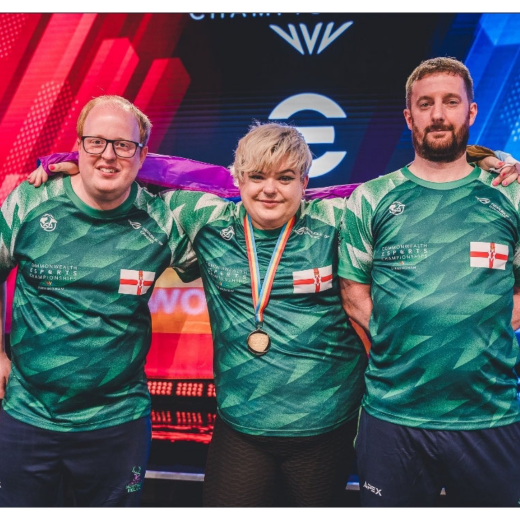 I believe going forward, this will give Esports a massive boost. Now is the time to get involved in the industry, The Commonwealth Games has pushed it to the next level. We have announced a new home nations league annually, and it is also moving towards being a permanent Commonwealth and potentially an Olympic sport. There are wonderful opportunities to get involved in the local scene and the international community by contacting myself.
Within Belfast Met, we are developing our Esports provision with the BTEC level 3 in Esports, in which students take part in the student championships each week. A Foundation Degree is also currently in development for a potential launch in September 2023.
We will also be hosting our 'Girls in Esports' event on our E3 campus. From Monday 15th to Wednesday 17th August, we will provide a taste of different roles within the industry. From broadcasting to IT, Journalism to Commentary, TV Hosting as well as Fitness and Wellbeing, there is a lot more to Esports than just playing. During the event, there will also be leading females from the industry talking about the amazing opportunities within the industry."