News
Belfast Met Engage App Launched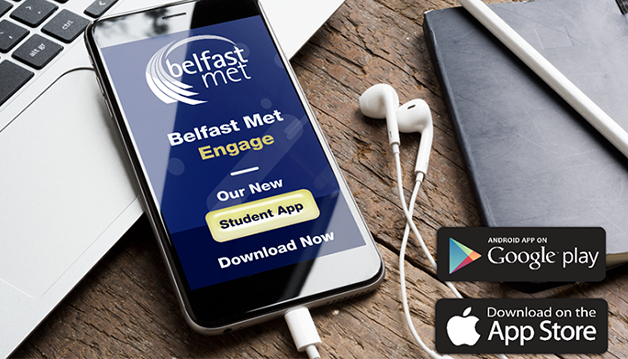 Published: 25 January 2022
Belfast Met has launched a new App for all staff and students. The Belfast Met Engage app - available anytime, anywhere - lets students see their day at a glance and access the information at their fingertips, personalised to their timetable and lifestyle.
New users can also use the app to find, apply for a course and track the progress of their application making the process much simpler!
Key features of the App being launched for students will enable them to:
• View their timetable
• See exam entries and results once they are released
• Track any new September 22/23 applications
• Quick links to College Email, Canvas Accounts and ILP
• Communicate directly with course tutors and learners in a secure manner
• Access Support Services by following their pages
• Find out what events are happening around the College.
Find out more about the Belfast Met Engage App in the video guide below: