News
Belfast Met Supports Retail Recovery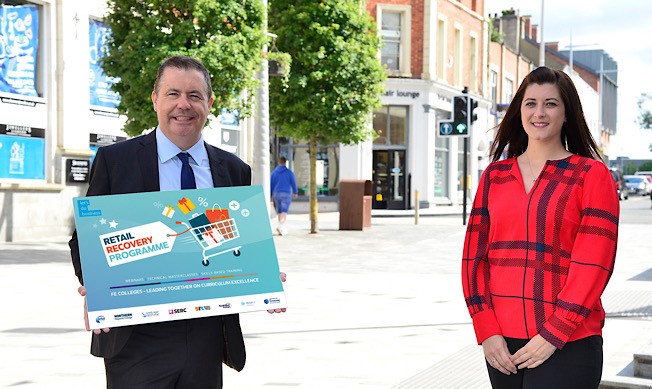 Published: 1 July 2021

The six Further Education Colleges in Northern Ireland have collaborated to support the recovery of the retail sector supported by the Department for the Economy's 'Retail Recovery' programme.
Glyn Roberts, Chief Executive, Retail NI said, "The retail sector has been under huge strain since the beginning of the pandemic in March 2020 and has only recently become fully operational again. Normal working practices have not been possible across the sector which is subject to continuous changes in restrictions."
He added, "The face of retail has changed dramatically, and it is vitally important we support retail skills requirements with a co-ordinated approach from the FE colleges."
Belfast Met is delighted to be working with the other FE colleges to deliver the programme and urges retail businesses to contact its Centre for Economic Development to find out more about the support that is available to them.
Siobhan Lyons, Head of Economic Development at Belfast Met, added, "We are pleased to be delivering The Retail Recovery Programme in collaboration with each of the six FE Colleges. This programme offers the Retail sector the opportunity to gain valuable skills in areas that can support business growth after a very turbulent year."
The Retail Recovery programme runs from August through to December 2021 and is bite-sized to build on skills and develop new ones - participants have access to the latest thinking on marketing, branding, digital and entrepreneurial skills whilst gaining sector desirable qualifications from Level 2 through to Level 5.
The programme commences with webinars in August and Masterclasses and courses from September 2021, please contact Margaret McCabe at
[email protected]
for more information on the programme