News
Belfast Met can support your business to innovate and grow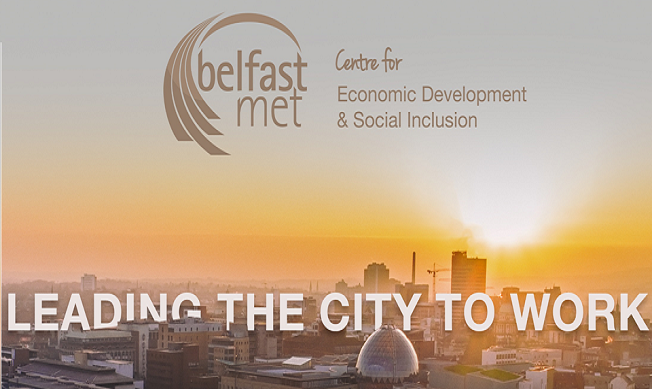 At Belfast Met, one of our core values is to support businesses by equipping people and employers with the skills to innovate and grow.
From early stage concept development, Belfast Met can work with you to explore the design, functionality, feasibility and prototyping of your idea. We have a wide range of facilities; from 3D printers that produce proof-of-concept prototypes to the pattern and sewing rooms where innovative textile based products are created. Through an Innovation Voucher you could receive up to £5,000 of support to work with the College to explore and test your innovative concepts.
If you are a new or small business with under 50 employees and would like to develop the skills to create a new product or service, consider the InnovateUs programme. Through InnovateUs, the College can provide up to 60 hours of fully funded, tailored training in areas such as IT, Product Design, Fashion Creation and Food Development. The training will enable you to embed skills that will allow your company to innovate.
For businesses that want to develop the skills of their workforce, the Skills Focus programme could support you. If your business has under 250 employees, it could be eligible for 75% funding towards a qualification at Level 2 or above. Belfast Met has a wide range of courses available for businesses and we will work with you to tailor these to your business needs. Examples of these courses include Leadership and Management, Food Allergen Awareness, Welding, Digital Construction, Cyber Security and Software Development.

If you are planning to employ new staff, consider an Apprenticeship. An Apprenticeship is a work-based training programme that could enable your business to bring on new staff, harnessing new talent whilst developing skills in line with the business need. Belfast Met run Apprenticeships in a range of areas such as Business, IT, Construction, Customer Service, Hospitality and Health and Social Care.
These support programmes are just a small insight into the range of services and support available to businesses. From student placements and project opportunities through to commercial hire of our space and facilities, Belfast Met will work with you to support your business needs. Arrange a meeting with one of our Business Development Team who will be happy to explore the wide range of support available.
Email: [email protected]
Telephone: 02890 265069