News and Events
Met's Sam scoops two awards for exceptional work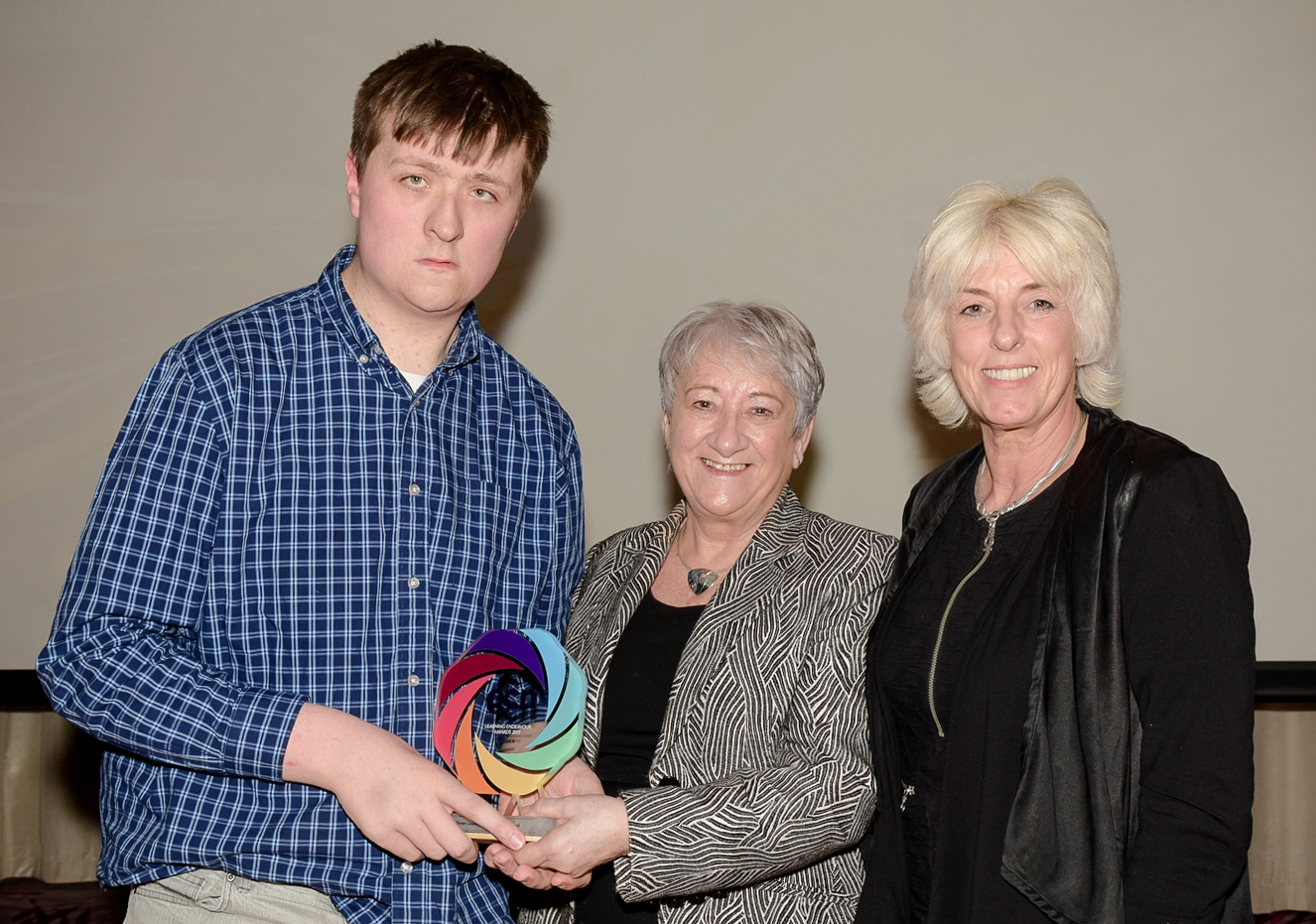 A Belfast Met student has won two major awards for his exceptional college work.
Sam McGarrigle (20) who is currently completing the Pathfinder programme within Belfast Met's Centre for Supported Learning scooped Open College Network NI's Health and Wellbeing Learner of the Year award and the Hilary Sloan MBE Endeavour Award in addition to a £500 bursary.
Sam, from south Belfast is currently in his second year of the Independence for Life and Work course.
OCN is an independent educational charity and awarding body that advances education by developing nationally recognised qualifications for adults and young people throughout Northern Ireland. The charity staged its first ever Learner Awards ceremony at Stormont Hotel recently.
The Recognising Learning Endeavour Awards 2019 covered a range of categories including schools, further education and voluntary sector learner of the year, an inspiring tutor/teacher award, health and wellbeing learner award and an educational provider award.
Sharon Rivers, Head of School for Health, Wellbeing and Inclusion at Belfast Met said: ''I am very proud of Sam and so are his tutors. He is an exemplary student who always gives his best. I am absolutely delighted for Sam that he has been recognised by OCN NI for his outstanding endeavours, scooping two highly prestigious awards- Health & Wellbeing Learner of the Year AND the Hilary Sloan Endeavour Award plus a £500 bursary. Belfast Met would like to wish Sam every success with his continuing studies this year. We would also commend OCN NI for its Learner Awards which recognise and celebrate outstanding student endeavour and achievement and are so motivational and encouraging to our learners.''
Martin Flynn, CEO of Open College Network NI (OCNI) said: "Today's awards event marks the culmination of over a year's planning to provide a platform for us to publicly recognise and reward the hard work and dedication which we see every day at OCN NI. A key aspect of the awards ceremony was the idea that 'no one should be left behind' so we were delighted to see such a large number of students, tutors/lecturers and providers enter the various categories and attend today's event in such numbers."