News and Events
Derry/L'derry Event Teaches Local Students About IT careers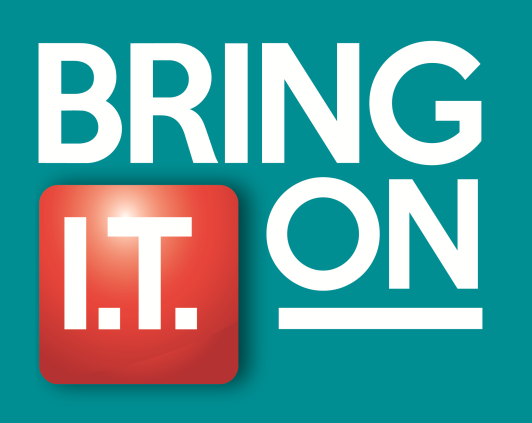 Belfast Met recently ran an event in Derry aimed at bringing local high school students, teachers and employers together to educate about jobs in the local IT industry.
With IT being in a significant skill deficit Northern Ireland with females particularly underrepresented, this collaborative event aimed to address this and encourage more young people to consider this viable career route.
The event, which consisted of a series of talks and workshops was held at Catalyst Inc in Derry's Innovation Factory and was compered by Fujitsu's Sinead Dillon. Keynote speaker was Dr Michaela Black, head of Ulster University's School of Computing and Engineering.
Leading IT companies and stakeholders were in attendance at the event such as Fujitsu, Allstate, Ignite, Seagate and Ulster University
Susan McCambridge from Belfast Met said: "We are delighted to work in partnership with Women in Business to encourage young females to consider a career in IT here in Northern Ireland, with special thanks to Department for the Economy for funding Bring IT On which plays an important role in addressing the IT skills shortage in NI"
Principal Consultant at Fujitsu Sinead Dillon said: "Given the underrepresentation of women in IT, we felt it was important as a sector to come together and help young female students locally understand the scale of opportunity presented by ICT. Focused on the future of work, together with Bring IT On and experts across the industry, we shone a light on the transferable and core skills needed to thrive in the industry and key growth areas including artificial intelligence, cyber security and connected technologies."
Sinead added: "As a business, we continually emphasise the importance of co-creation with our customers, so it is only nature we collaborate with our peers in the industry to attract new talent. Young people today are increasingly tech-savvy and innovative, and we were thrilled with the focus and enthusiasm from local pupils throughout the day."
To find out about Belfast Met's IT course provision or to speak to a careers advisor, come along to the College's Fulltime Open Day on January 26 from 9am to 2pm and Wednesday February 6 from 1pm to 8pm at the Titanic Quarter campus.