News and Events
HE Graduation 2018 Honorary Fellows
The Honorary Fellowship Award is the highest and most prestigious honour the college can bestow. The Award which is presented each year at the college's HE Graduation recognises individuals from a wide variety of backgrounds who have achieved excellence in their field, career or personal journey.
Each Honorary Fellow has been a source of inspiration or a driving force for innovation and transformation throughout their lives and positively affected the people and organisations that surround them.


John Healy




Awarded an Honorary Fellowship in recognition of his outstanding contribution to the ICT industry.

John is the Managing Director and Vice President of Allstate Northern Ireland.

John joined the firm in January 2016 as Managing Director responsible for over 2,400 employees based in the firm's three Northern Ireland locations. He was promoted to Vice President in July 2016.

He has 25 years' experience in technology, predominantly in the financial services domain. He has extensive experience at leading global teams, developing strategy and delivering solutions to address business and technology issues.

John is the Executive Sponsor for the Women in Technology at Allstate (WITA) and the Embrace (LGBT) network. External to Allstate NI he is a Women In Business Diversity Champion. John is a member of the Queen's University Employers' Forum, is a school governor, a board member of the Northern Ireland Chamber of Commerce and is chair of ICT Panel of the NI government's technology foresight group MATRIX.

Prior to joining Allstate, John led Citi's delivery centre in Belfast. Before serving in this position, John held senior management roles at Citi, Grafton Recruitment, Liberty IT, J P Morgan Chase, St George Bank Treasury and Merrill Lynch.

John holds Bachelors and Master's degrees in Engineering and Computer Science from Queen's University Belfast. He is married to Krystine and has four children. John enjoys cooking in his spare time and is a keen follower of rugby union.
Dr Howard James Hastings OBE LLB, ACA MSc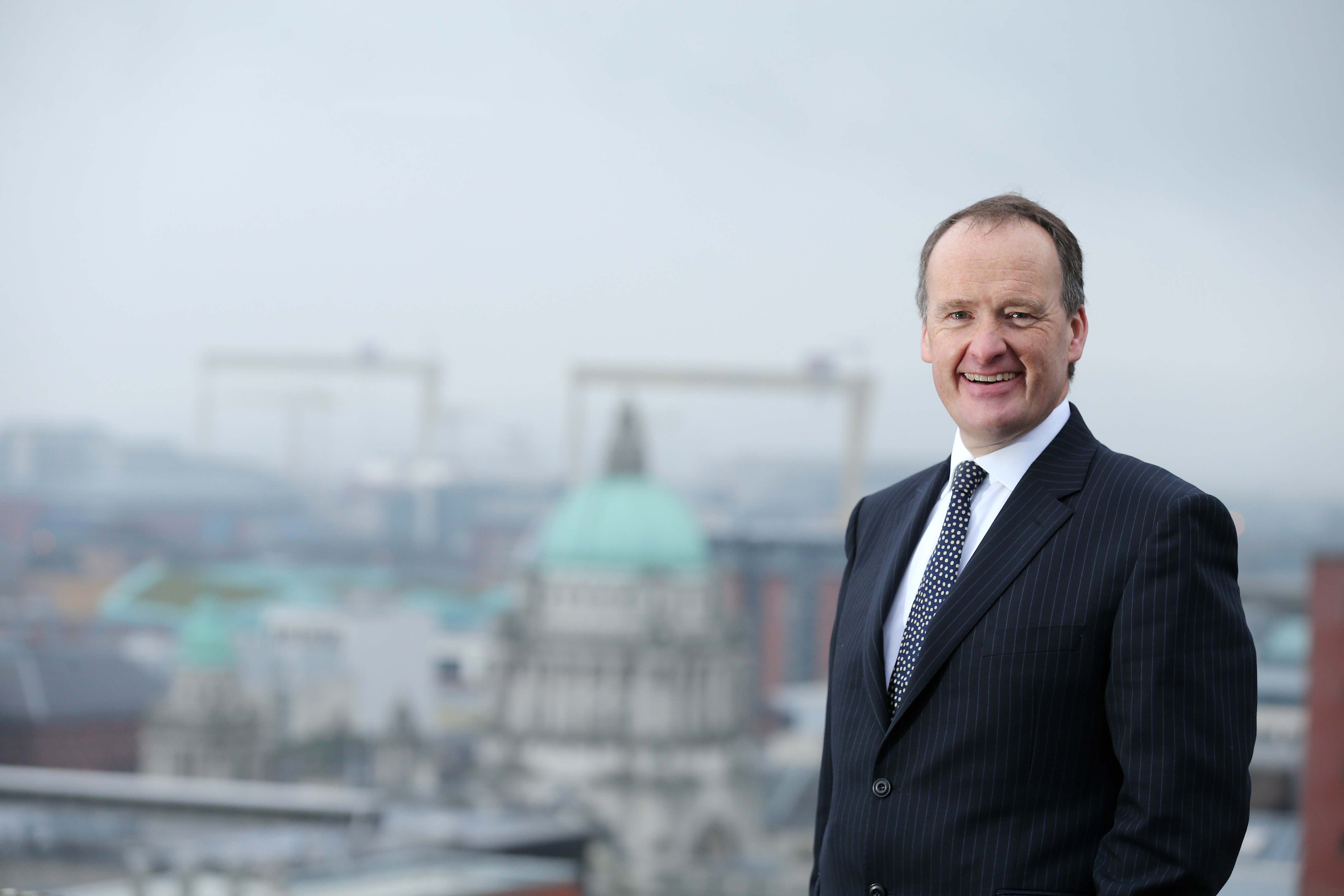 Awarded an Honorary Fellowship in recognition of his outstanding contribution to the hospitality and tourism industry.

Dr Hastings is the Managing Director of Hastings Hotels Group Ltd which includes some of the country's top luxe hotels including the five star Culloden Estate and Spa, the world-famous Europa Hotel, the magnificent Slieve Donard Resort and Spa and Northern Ireland's largest hotel, the Grand Central Hotel.

Dr Hastings was awarded an OBE in 2014 for services to tourism and hospitality. He holds a wealth of qualifications including a Bachelor of Law (Hons) degree from University of Nottingham, an MSC and DSc from Ulster University. He is also a member of Chartered Accountants of England and Wales.

Dr Hastings is currently the Chair of Visit Belfast and sits on the board of Food NI.

He was the chairman of the Northern Ireland Tourist Board from 2009 to 2015, sat on the board of organisations such as the Tourism Ireland, Institute of Directors and was the founding president of the Northern Ireland Hotels Federation.