News and Events
Award winning Belfast Met lecturer taking on imedia students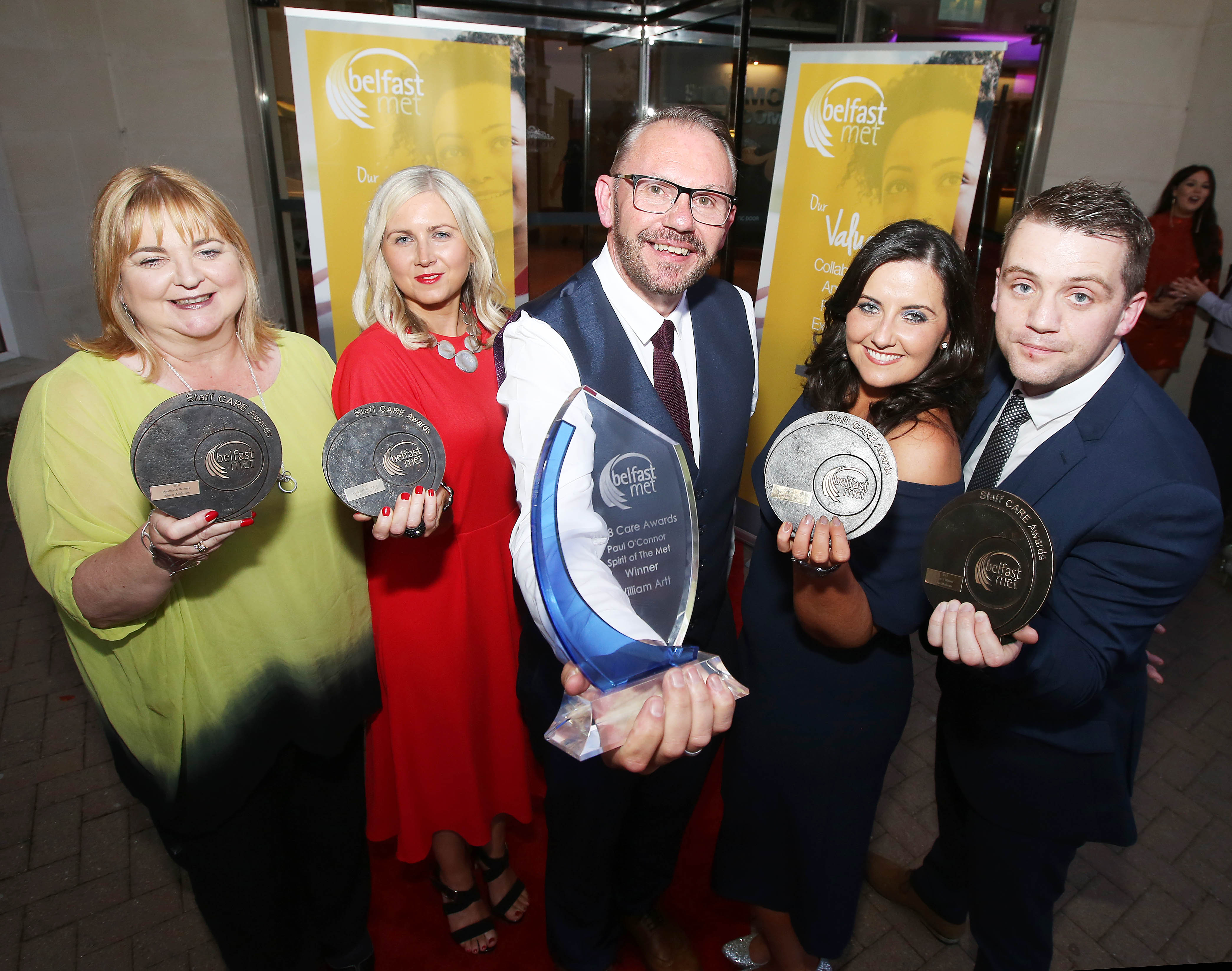 Belfast Met Lecturer in interactive design and imedia has been recognised with the college's highest accolade – a Spirit of the Met Award.
William Artt was bestowed with the prestigious award which recognises an individual who incorporates all of the college's core values of Collaboration, Ambition, Respect and Excellence.
William teaches on the college's Foundation Degree in Interactive Media and is hoping to recruit students to the course at the upcoming clearing days on August 30 and September 5.
The course is part of the School of Creative and Digital Industries. The addition to the curriculum, which is approved by Ulster University, is in answer to industry demand and an expanding and evolving market which branches off from the established fields of graphic and web design, web development, motion graphics and multimedia. Skills acquired on this course can be applied to web, print and screen media – making any graduate fit for the workplace.
There are also places available on other courses in the school of Creative and Digital such as the HND in Creative Media Production (Motion Graphics) as well as other areas such as fashion management, science, childhood studies and business. Early application is advised as places are filling fast.
To find out more visit the college's clearing events at Titanic Quarter Campus on August 30 and September 5 from 9am to 1pm or visit belfastmet.ac.uk to apply.
Caption: Belfast Met interactive design and imedia lecturer William Artt who won the Spirit of the Met award at the college's Staff CARE Awards. William is pictured with colleagues who also won awards (from left) Alison Anderson, Jennifer Campbell, Faith Garrett and John Mulhern.