News and Events
A first for Belfast Met School of Health, Well-being and Inclusion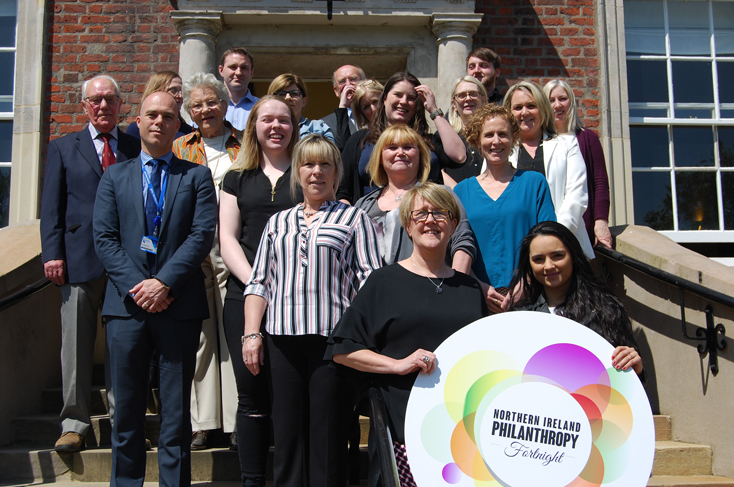 Thanks to Clifton House and the Barbour family Trust, students Malika Ahmed and Hayley Hunter are the delighted recipients of the first Barbour Bursary, amounting to £1000 between them.
This funding will support Malika and Hayley to invest in IT equipment to enhance their learning and development. Both are students on the newly established Foundation Degree in Science in Health and Social Care, which was launched in September 2016 in response to needs identified by employers in the Health and Social Care sector, including Clifton House.
Clifton House, opened in 1774 by Belfast Charitable Society, is an iconic building in North Belfast. Since the 1880s it has been a nursing home and hospital for older people.
The Barbour Threads factory has had a special place in the industrial heritage of Lagan Valley and played a significant part in establishing the area as a centre of linen and textile production. The Barbour family have a long history of philanthropy in Northern Ireland and have regularly supported Clifton House in their work with older people. As an employer in this sector, Clifton House has a well-established link with Belfast Met.
Paula Reynolds, Chief Executive of Clifton House said:
'When the Barbour family decided to make funding available for students who wished to have future careers in elder care, we turned to Belfast Met, given the high quality training provision already delivered to our staff on the level 5 Diploma in Leadership and Management for Health and Social Care, managed by Janet Halliday.'
Helen Eagleson, Course Director for the new Foundation Degree in Science in Health and Social Care said:
'Building strong relationships through engagement with employers, such as Clifton House, is a vital cornerstone in the provision of health and social care teaching. This is a fantastic example of how these partnerships truly benefit our students and demonstrates our commitment to find new and innovative ways to support them'.