News
Hair and Beauty students feel the heat at UK Skills Semi-Finals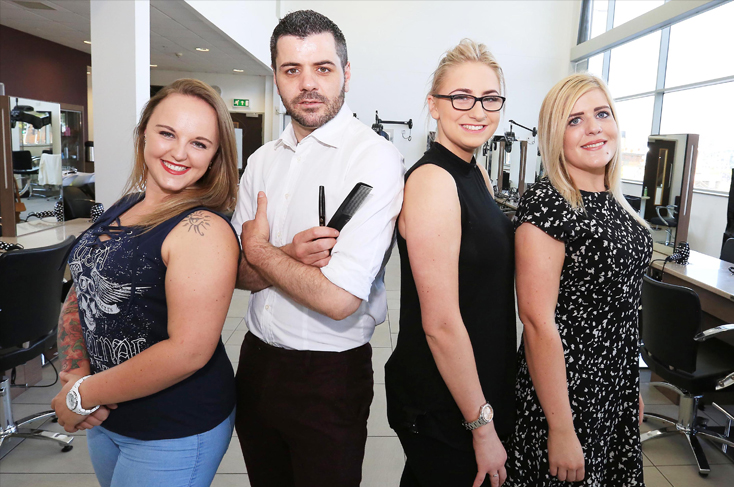 Level 2 and 3 hairdressing students competed in the northern region semi-finals for the national UK Skills competition. The regional heats were held at Titanic Quarter campus's industry standard salon Urban Escape involving 15 students from across Scotland, Northern Ireland and England, including five Belfast Met students.
The competition covers a set of hair design challenges followed by adjudication and results of the finalists moving on to the next stage of the competition. The five Belfast Met students will have to wait until September to hear the results, along with their fellow competitors, however the skills that they have learnt will hold them in good stead for a busy summer to gain more experience.
The successful semi-finalists will then move on to the UK Skills final, which takes place in Birmingham in November where the winner will be selected for the World Skills competition in 2018. Best of luck to James Arbuckle, John Paul Maughan, Kirstie McConville, Shirley Quinn, Katarzyna Dabrowska from all of us at Belfast Met and your CAM Tanya Heslip and lecturer Justine Higgins.