Ross Hill: Why an IT Apprenticeship was was the perfect route for him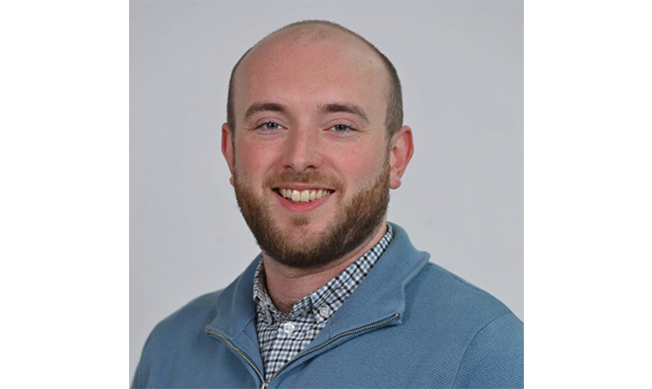 Ross Hill enrolled at Belfast Met after completing his GCSE's to pursue a Level 3 Diploma in IT. This course allowed Ross to join the Career Ready programme, which enabled him to gain work experience in industry by participating in a 6-week internship at Citi before applying for university. When Ross decided university wasn't the right choice, he came across the Level 5 IT Apprenticeship with Belfast Met and Citi which was the perfect route for him.
Joining Belfast Met...
"After my GCSEs, I decided to leave school and study for a Level 3 Diploma in IT at Belfast Met. This course had a variety of modules that introduced me to the concepts of databases, computer programming, networking, and more. This was my first impression of Belfast Met and I really enjoyed my experience."
Internship Opportunities...
"During my Level 3 studies at Belfast Met, I was able to join the Career Ready programme - this gave me the opportunity to get some industry work experience. I was placed at Citi for a 6-week internship in 2015, which was my first exposure to Citi, the company I now work for, as an Apprentice."
After Belfast Met...
"After completing my Level 3 studies, I took a year out to work full-time in hospitality, before applying to university. I thought this was the best route for me. I got accepted and studied there for a year, but I struggled with the large class sizes and the lack of support. I got some disappointing results and ended up leaving after the first year. This affected my confidence, and for a while, I thought I wasn't capable of a career in IT. After leaving university in 2018 I got a job in the Health Service, where I continued to work until applying for the Level 5 Apprenticeship programme in 2021."
Getting my confidence back...
"Through my previous studies and internship, I had a positive first impression of both Belfast Met and Citi. When I saw an advert for Level 5 Apprenticeships and Citi as a potential employer, it was a no-brainer! The opportunity to get a qualification while learning on the job is second to none. I only wish I had done it sooner. After my experience at university, I was apprehensive, but I have been on the programme now for almost two years and I am thoroughly enjoying it and doing well at both work and college."
"I'm really glad I made the decision to apply for the Apprenticeship Programme."
Discovering a new pathway...
"I was reminded of the Apprenticeship Programme when I saw an advert on social media in 2021. When I researched the opportunities available for Higher Level Apprenticeships at Levels 5 and 6, this prompted me to apply as I realised there was a pathway to getting a full honours degree. I wanted to get back to studying IT but the prospect of more student debt was putting me off.
There is no debt involved with an Apprenticeship as you can earn a salary whilst learning and becoming qualified, this was another major draw to the programme for me."
A great support system...
"There is lots of support available from both Belfast Met and Citi. Everyone is assigned an academic reviewer from college who has regular contact with you and your manager, and there are great staff in Citi who also support the Apprentices at every stage. Classes are a lot smaller than university and I really appreciate that my tutors know who I am. Within Citi, there is a large and growing network of Apprentices who form a support network at the peer level which is valuable. My colleagues at work are always happy to help me and it's great to be able to work with so many industry experts who can share their knowledge." 
Do I recommend an Apprenticeship with Belfast Met?
"I would recommend an Apprenticeship to anyone who is considering starting a career in IT, if you're a school leaver or someone who has previously worked in another sector. I would encourage you not to be put off by thinking you are not capable. There are so many programmes available now from Level 3 Apprenticeships right up to Level 6, and in different specialties like Networking and Cyber Security or Cloud Development and Data Analysis. I think it's great that there is a pathway now for school leavers to start a Level 3 Apprenticeship and continue it right up until Level 6. Had this option been available to me when I left school, I would have gone for it. I think it's a great alternative to university and student debt, especially with Northern Ireland's tuition fees set to rise soon."
"No matter what level you are, there is something for you."
The future...
"After I complete the Level 5 Apprenticeship, my employer also offers the Level 6 Top Up. This will top up my Level 5 qualification to a full honours degree. I hope to complete the Level 6 Top Up and then roll off into a full-time, permanent position at the company. After completing my Apprenticeship, I will be fully equipped with a degree plus over 4 years of work experience, which is a fantastic outcome."
IT Apprenticeship applications are open until the 25th August. Apply now