Liam McCann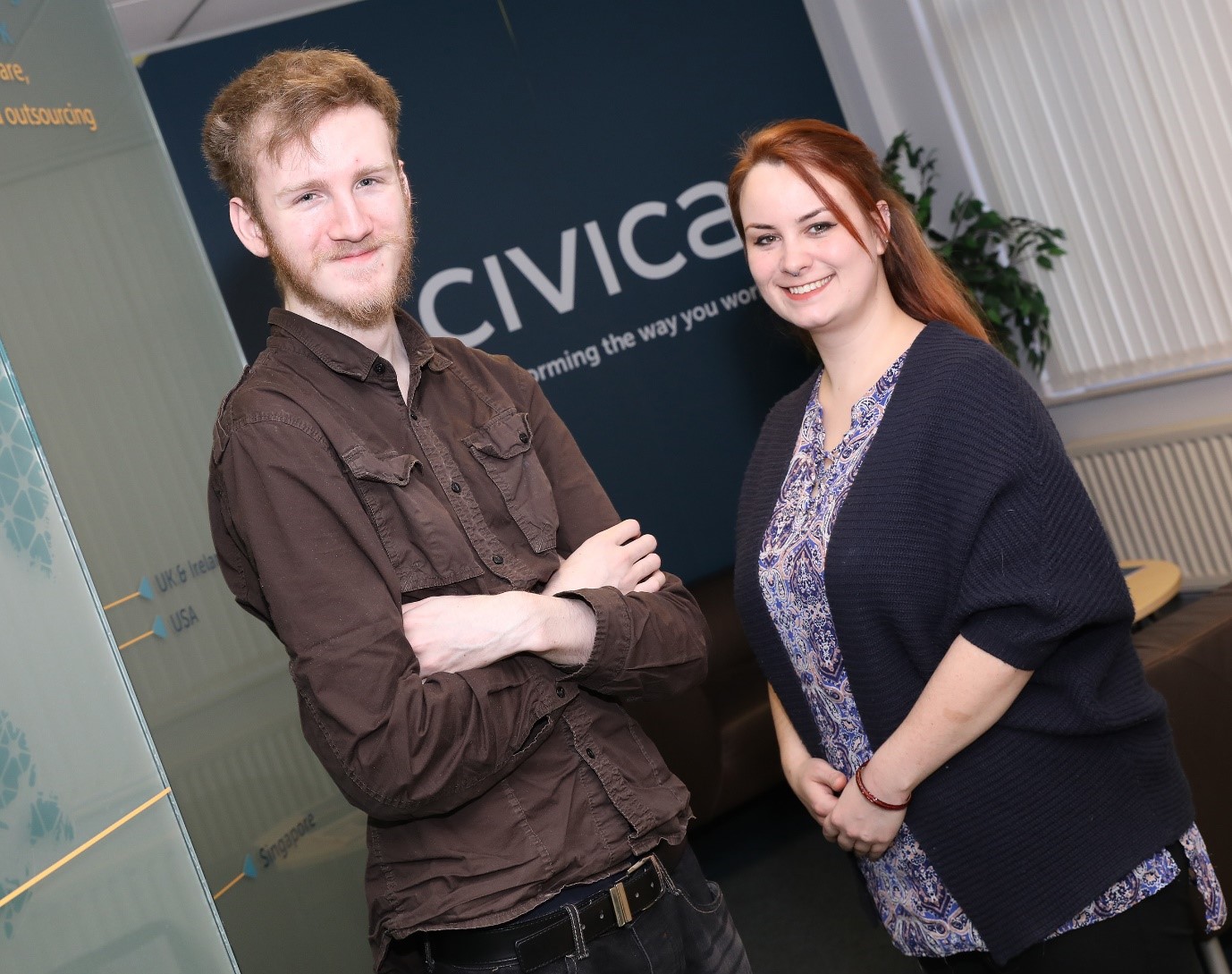 Liam McCann was seeking employment when he seen the position of Apprentice Business Centre with Civica advertised and he applied. After a successful interview process, the apprenticeship offered Liam the opportunity to get started in a job role that included built in training and support via Belfast Met. Liam and his manager Sarah have shared their experiences of the apprenticeship option.
Liam McCann
"I applied for the Business Centre Apprenticeship at Civica as I was interested in getting into a business administrative role with a company that would train and develop me.
To date I have found my role diverse and no two days are the same. Day to day I can be involved in setting up meetings, organising catering, booking travel, taking minutes and performing reception duties amongst other things. In addition to the on the job training provided by my employer, the tutoring and training delivered by Belfast Met has been a huge help as I am able to apply what I am learning to multiple aspects of my job in a practical way.
In addition to learning new skills and experiences, the apprenticeship has allowed me to meet new work colleagues and travel with work to other sites in Bristol and Leeds. The biggest benefit to date has to be working for Civica, I love working for a company with modern practices who treat employees with respect.
I would recommend the business admin apprenticeship to anyone interested in that line of work. The course allows you to gain training in areas you didn't even know you needed to be trained in and helps you to perform better in your job duties on a day to day basis."

Sarah Gates:
"Apprenticeships are a fantastic choice for many people and I'm so glad to work for a company who offers them. It has also been a great opportunity for me to be Liam's manager and mentor in his apprenticeship because it adds an extra element to my own personal development plan and gives me a fresh perspective on my role. The company also benefits from having a diverse range of employees with unique skills and experiences so it really is win-win for everyone."
If you are interested in undertaking one of our apprenticeship programmes or alternatively keen to find out if apprenticeship training could work for your business please contact the Centre for Skills and Apprenticeships at Belfast Met via telephone on 028 9026 5234 or email apprentic[email protected]