News
Belfast Met Launch New Aviation Suite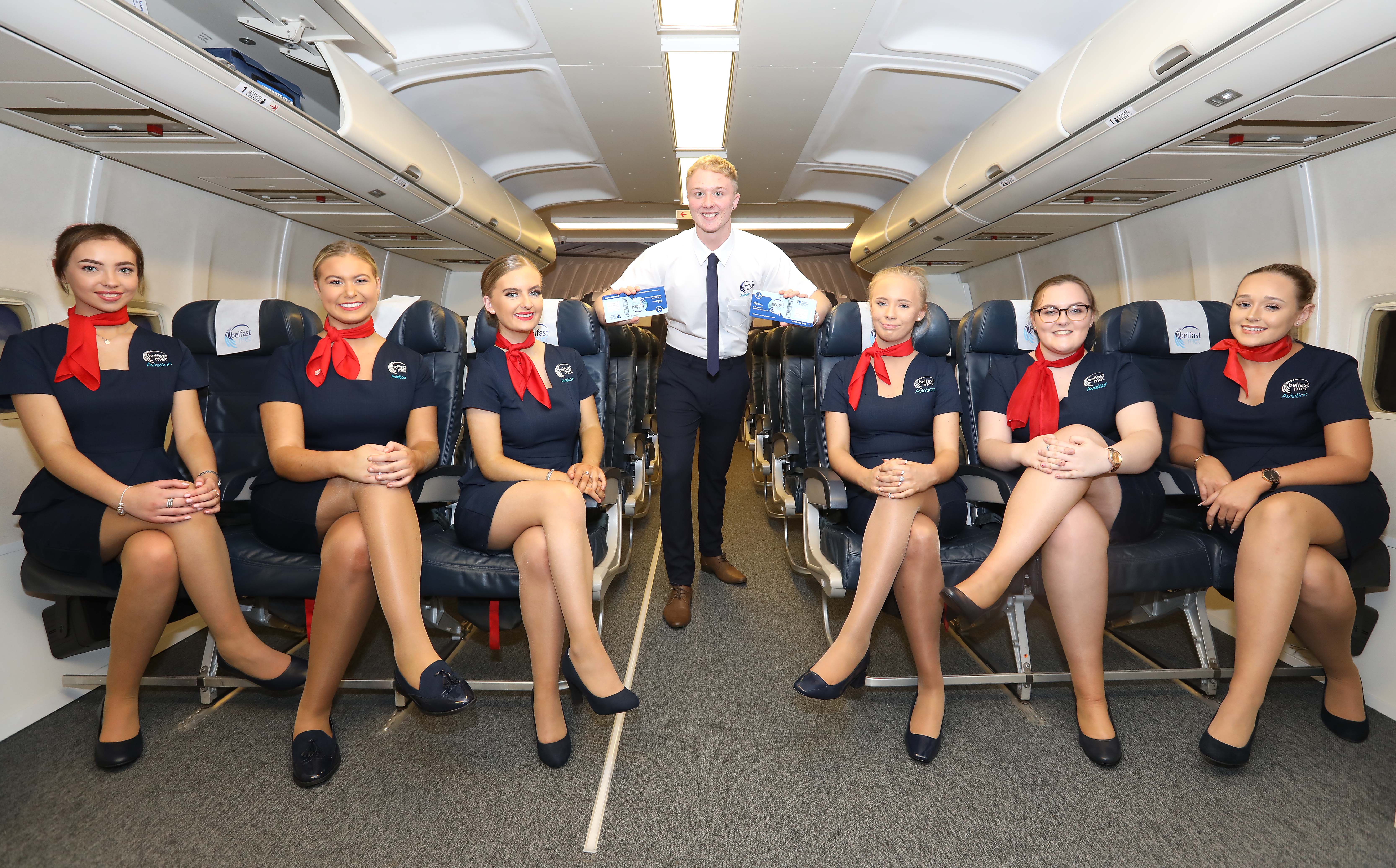 Belfast Met has launched a state-of-the-art Aviation Suite featuring a new aircraft cabin mock up, the only one of its kind in Northern Ireland.
The facility, at the college's Castlereagh campus in East Belfast, sees a significant investment to provide students with industry training experiences to prepare them fully for their careers and develop the highest professional standards.
The new Aviation Suite consists of the actual interior of a Boeing 737 aircraft, with 24 seats, a full galley, interactive communication systems, trolleys for cabin service and duty free sales. There is also a full check-in facility where students can check passengers in for a flight, print boarding passes and make announcements.
Speaking at the launch, Head of Belfast Business School, Christine Brown explained the benefits of having the facility at the college: "The aviation industry has changed dramatically in the past few years, with an increasing wide range of dynamic and energetic job roles available.
"As the Curriculum Hub for Hospitality and Tourism NI, we at Belfast Met pride ourselves on the delivery of industry specific qualifications in Cabin Crew, Ground Operations and Tour Guiding which will give students the right experience, skills and a clear pathway to future employment.
"Our exciting new simulated facilities provide students with an in-depth knowledge of the airline and airport industry, as well as realistic 'hands on learning experience' of working on board an aircraft and checking customers in for a flight, allowing them to develop skills they can take to the workplace."
For those students excited about the possibility of working within the airline industry and who have big plans to be adventurous and explore exciting destinations, the new Aviation Suite we will give them the specialist knowledge and skills needed to prepare for a career as cabin crew or working within an airport operational environment.
Elaine Hartin, Director of Corporate Services said: "We are delighted to launch our one-of-a-kind Aviation Suite at Belfast Met. This investment, demonstrates Belfast Met's ongoing commitment to provide our learners with first class facilities, resulting in work ready graduates."
For more information on this course click here