News and Events
Belfast Met RFC Crowned U18 League & Cup Champions!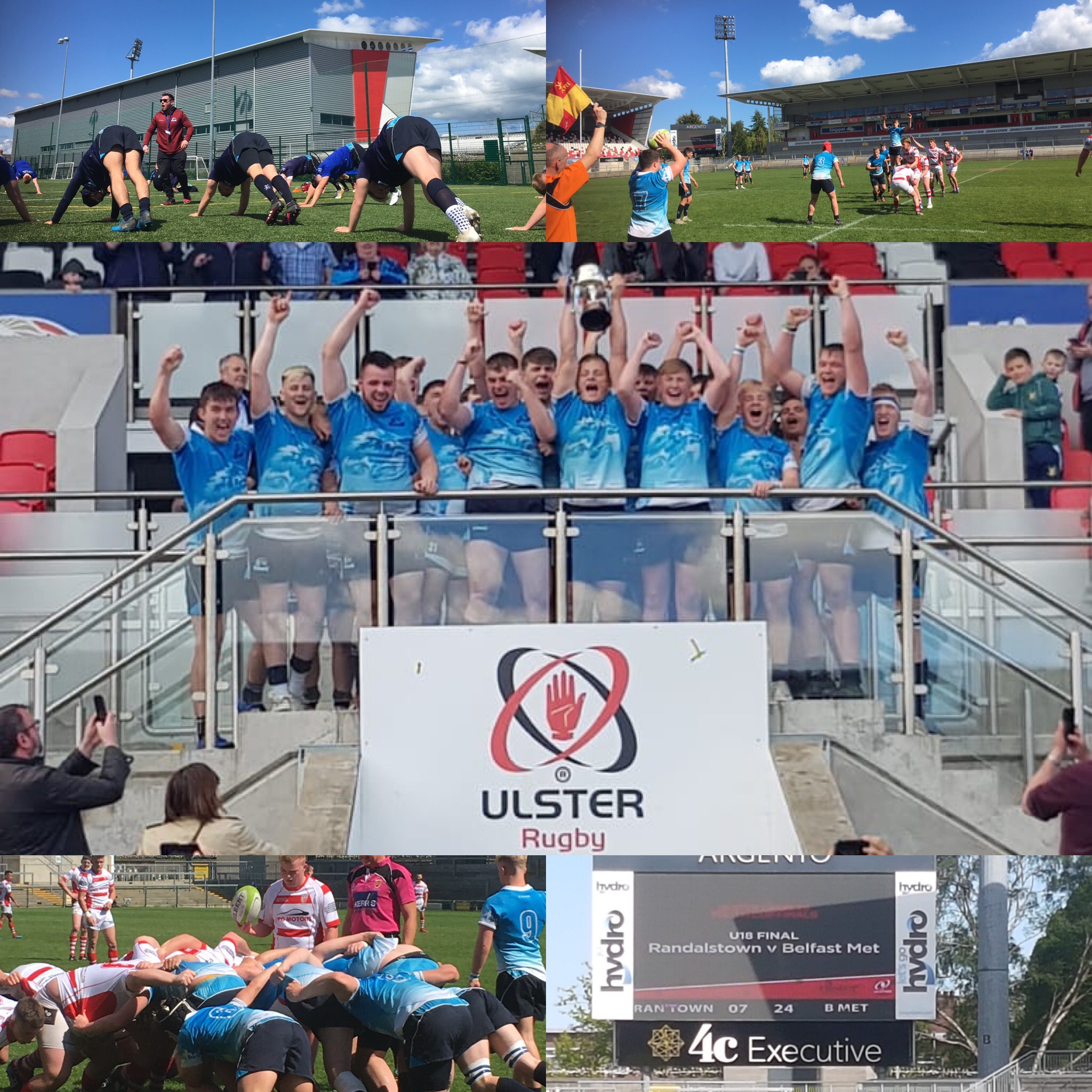 It was another fantastic year of success for the Belfast Met Rugby Academy which was rounded off by the College RFC side wining a historic league and cup double.
The Belfast Met College RFC side is made up of students from all over the college. Many students are involved in the Belfast Met Rugby Academy but the team is also made up of U18 students studying in other courses such as Art, Business, IT, Science and A-Levels.
This year a squad of 28 players played in the Ulster U18 League, winning their regional league and progressing to the Provincial League play-offs. They then went on to win the Provincial U18 play-offs to be crowned the 2019 Ulster U18 League Champions!
The Belfast Met team represented Ulster in the U18 All Ireland Championship against the Leinster U18 league winners but were unfortunately defeated on this occasion despite all of their hard work.
The team however came back from this to go on to win their opening match of the U18 Cup and the subsequent semi-final to set up a visit to the Kingspan Stadium, home of Ulster Rugby.
They played the U18 Ulster League finalists Randalstown and after full time had won again to be crowned the 2019 Ulster Carpets U18 Cup Champions!
It has been an excellent season with the Belfast Met College RFC side being double Champions of Cup and League with all of the hard work from students and staff paying off.
The Students union has been incredibly supportive with providing transport for those students in TQ and Millfield who wish to play for the College U18 rugby team.