News and Events
Multiple Awards for Peàrse for his Work with Racing Cars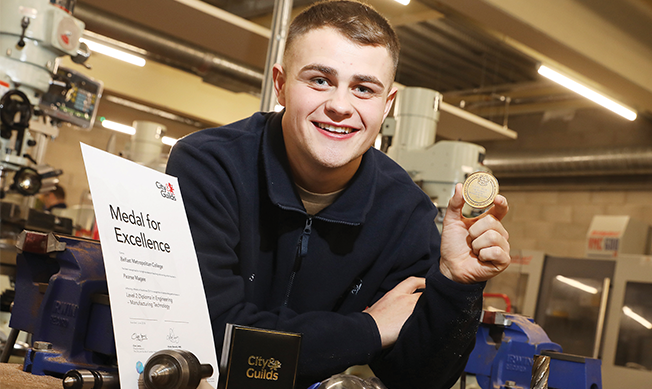 Belfast Met Engineering Technician Peàrse Magee's career has gone from 0 to 60 in the blink of an eye – winning two prestigious awards for his work in 2018. Peàrse, an Engineering Technician with Crosslé Car Company, benefits from the partnership Belfast Met has built with his employer. Crosslé Car Company constructs and exports bespoke racing cars worldwide. Peàrse was awarded the prestigious City and Guilds Medal of Excellence because of his exceptional achievement throughout the course of his studies. Following on from this, Peàrse was recognised with an award at Belfast Met's Skills and Apprenticeship Awards.
Curriculum Area Manager for Engineering and Electrical Services at Belfast Met, Andrew McNevison, said: "We are delighted with Peàrse's amazing achievements in 2018. This highlights the important role the Further Education sector has in producing a highly skilled workforce that adds value to local industry. It is also a reflection of the talent and dedication of our engineering tutors."
Peàrse said that ''Starting at level 2, I've studied at Belfast Met for 5 years, and my abilities have grown each year during my Apprenticeship. I have gained invaluable skills and qualities as an Engineering Technician and as a person. Joining the Met has been a great investment into my future as the tutors and staff have provided an excellent teaching and learning environment.'' Peàrse is currently continuing his studies towards a Higher National Certificate in Engineering at Belfast Met.