News and Events
Project Based Learning (PBL) - Engineering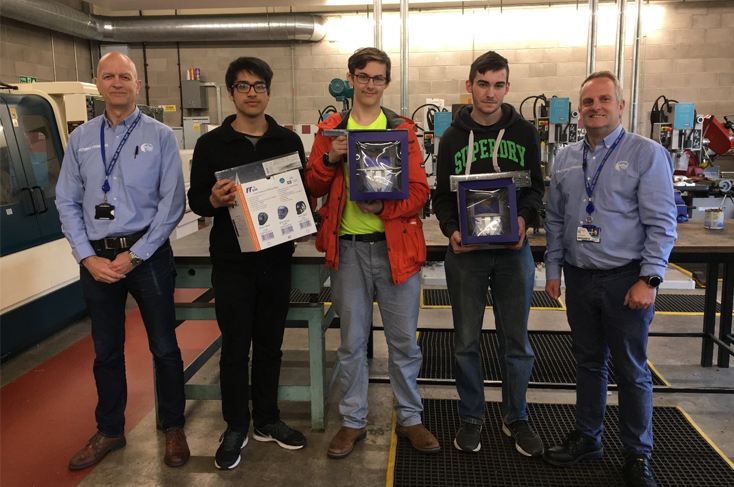 The Science, Engineering & Construction Department have been running a "Project Based Learning" activity this year for its full-time level 2 and level 3 Engineering students.
The idea behind PBL is that students work on a project over an extended period of time that engages them in solving a real-world problem or answering a complex question. They demonstrate their knowledge, understanding and skills by developing a product and presenting it to a real audience. As a result, students develop deep engineering knowledge as well as critical thinking, creativity, and communication skills in the context of doing an authentic, meaningful project.
This year's project was to "Design a device that can be attached to a set of ladders in order to assist someone carrying out a job of work using the ladders" and was ran as a competition with the prizes being sponsored by Weldpro Ltd. https://www.weldpro-belfast.co.uk/
The students were divided into groups of three students per group to work on the project and given access to the machining workshop; welding workshop; foundry; and CAD suite (with assistance from lecturers) to complete the project.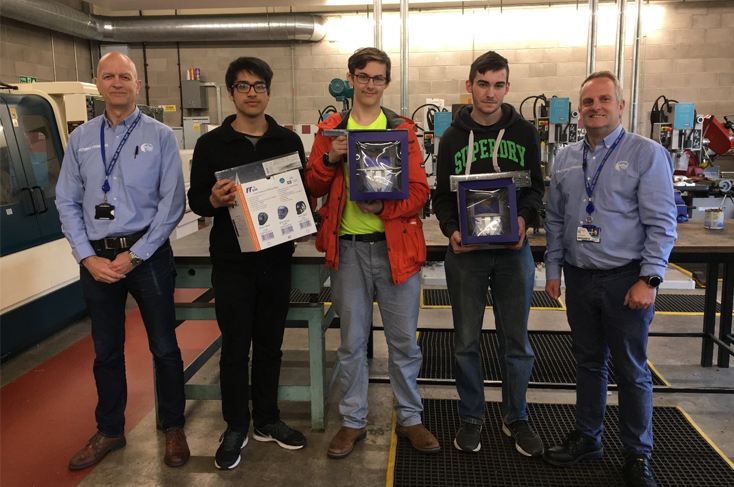 The winning group was Anderson Macia Parra, Michael Akuleno, and Jordan Barnes (Level 3 Extended Diploma in Engineering) who designed and manufactured a pulley system for transporting tools/equipment up and down the ladders. Their prize was a WELFUTFF-X650-B Automatic Welding Helmet and welding electrodes.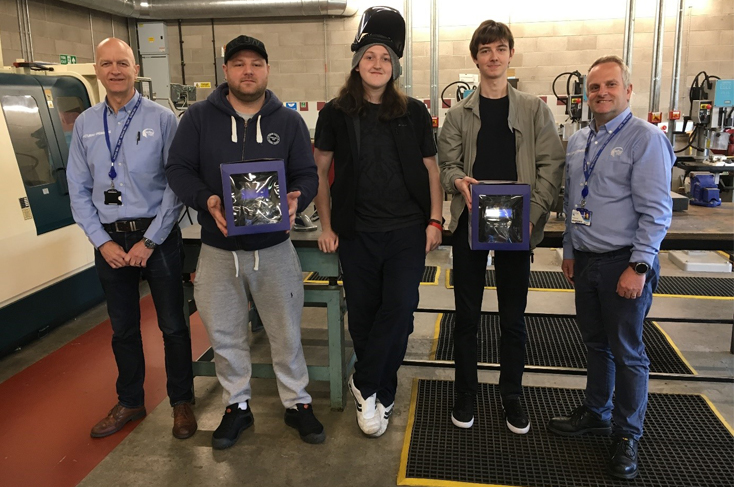 The runners-up group was William Boland, Zac Patterson and Joshua McAteer (Level 3 Extended Diploma in Engineering) who designed and manufactured an adjustable foot to stabilise the ladders on uneven ground. Their prize was a WELFUTFF-X450-B Automatic Welding Helmet.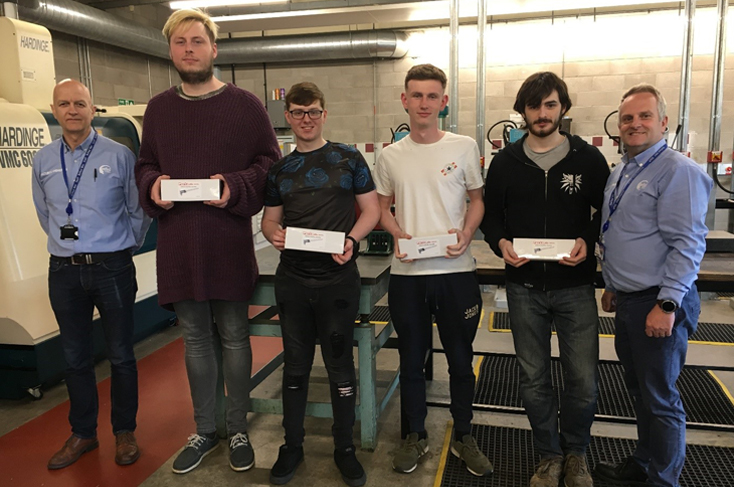 There were also prizes of a set of digital calipers given to students who the judges deemed to have showed particular aptitude during the completion of their project. Prize winners were: Christopher McNicholl, John Carlisle, Lorcan Rooney (all Level 3 Extended Diploma in Engineering) and Conor Hughes (NVQ Level 2 Performing Engineering Operations).