News
Belfast Met student strikes gold in UK wide fitness competition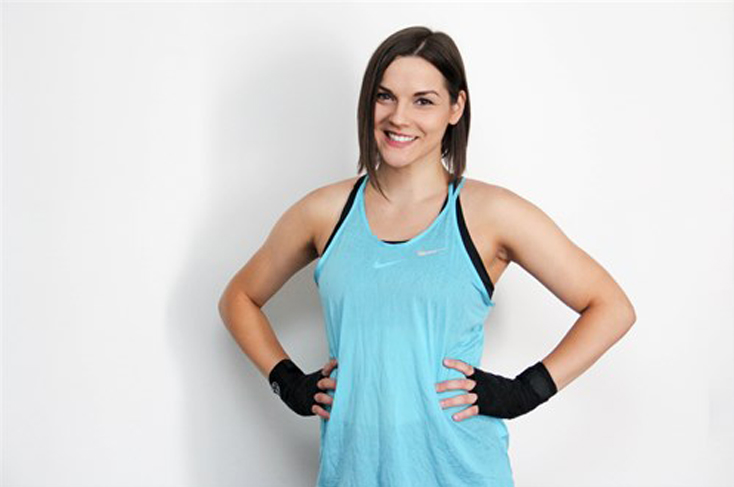 Belfast Met student Kaja Choma has struck gold by coming first in the UK finals of the Worldskills fitness trainer competition in Birmingham.
Kaja, who is a fitness student at Belfast Met, competed against the top five gym instructors from across the UK to bring home the coveted gold medal in the competition.
Competitors were required to compete over two days and put live clients through a range of bespoke workouts and fitness classes.
Kaja was crowned UK champion in Gym Instructing at a prestigious ceremony which was held on Saturday at the NEC in Birmingham.
The Polish national who grew up in Dungannon and is now living in Belfast has now started holding fitness classes in the Tyrone area for the many Polish nationals that live there. The gold medal win meant that she could give up her job and pursue her dream of working as a full time fitness instructor.
Commenting on her recent success, Head of Sport at Belfast Met, Paul Boyle, who accompanied Kaja to the event said:
"This is an outstanding achieving which is richly deserved. When I approached Kaja last year to see if she was interested in competing for Belfast Met at Worldskills UK, she didn't hesitate and embraced the opportunity to compete against the UK's leading fitness professionals. As a result of this whole experience, she has now given up her job with Queens University to pursue a career in the fitness industry. Kaja is a very talented individual who exudes energy and enthusiasm and I am in no doubt that she will make a name for herself in this burgeoning industry. I will be sitting down with her over the next few weeks to discuss her plans and see how Belfast Met can help her forge her new career and I am really excited that we will be part of that journey. Belfast Met's mission is 'leading the City to work' so Kaja's success story is testimony to that commitment."
Kaja is keen to build up her client base and can be contacted on
[email protected]
Belfast Met student success was not limited to fitness training competition, student Christine McDowell won Gold and Nicole Catney won Bronze in the Industrial Electronics National Final at the Skill Show.