News
Belfast Met brief companies on data visualisation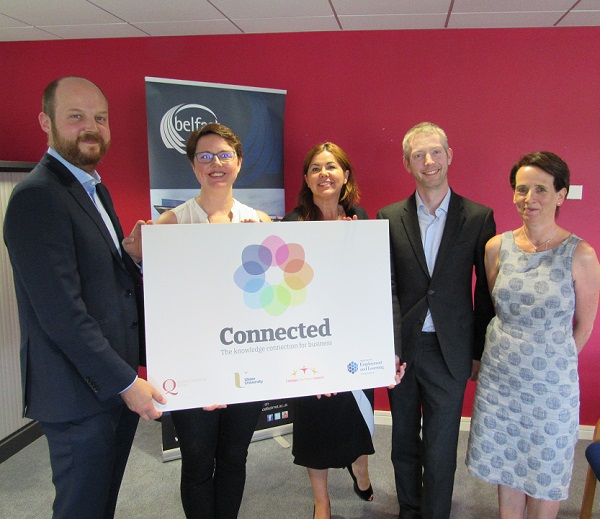 In the era of Big Data, we have never had so much information available to us before. Through the Connected programme, Belfast Met has been working closely with companies around data analytics and emerging technology. Despite gathering masses of data, SMEs were finding it difficult to present in a meaningful way. What we do with data and how we present it to others is an integral part of any business today. There is no point in storing all this data if we cannot use it to communicate to others what the data is telling us.
As a result, Belfast Met has held two data visualisation workshops with over sixty attendees where Yvonne Gamble spoke about the techniques and tools that can be used to effectively communicate data and the story it tells. Feedback was positively received with companies stating that the event "wet the appetite", was "informative and well pitched", "very inspiring" and gave attendees "ideas going forward".
The Connected programme provides a channel for companies to discuss innovative new areas with academics who are working in that field, gathering research and keen to develop projects. Belfast Met is currently working on Emerging Technology projects which include: Data Analytics, Data Visualisation, Internet of Things and Cyber Security. For more information contact [email protected].