News
Belfast Met launches Titanic Quarter's newest trio of eateries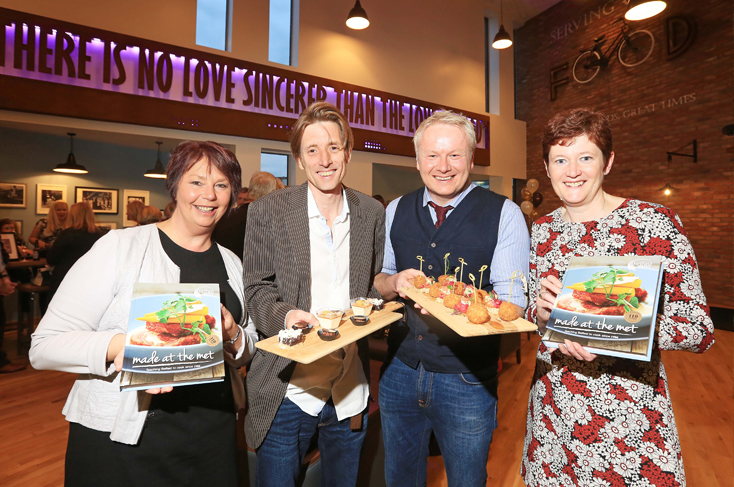 Belfast Met launched its Linen Lounge, Scullery and Yard restaurants to the public at its flagship Titanic Quarter Campus on October 7.
Guests of the event included top local chefs who were joined by hospitality industry professionals, college staff, journalists and bloggers.
The event also saw the launch of the college cookbook featuring recipes from top local chefs Danny Millar, Niall McKenna, Simon McCance and Andy Rea.
The names Linen Lounge and The Yard hark back to old Belfast's booming linen and ship building industry and the stunning design concepts inside are also stepped in our capital city's history.
Diners can immerse themselves in the nostalgia of industrial Belfast in The Scullery and The Yard as they enjoy the flavours of our traditional fare. Enjoy memories of home grown, locally sourced produce served in relaxed surroundings in an atmosphere that evokes the craic, memories and experiences of Belfast in years gone by.
The Linen Lounge is the place to be for Fine Dining Thursdays from 6pm -7.15pm. Food exactly as you imagine from a culinary training ground and service that ensures our customers will have a fantastic experience while enjoying flavours from award winning local producers. On Twilight Fridays enjoy a bottle of wine, charcuterie and cheese platter with homemade breads and chutneys £20 for 2.
The fully-licenced restaurants which are fully staffed by students offer the public a range of food and drink options to suit every palate. While the Yard and Scullery are casual eateries, the Linen Lounge offers a fine dining experience. Belfast Met has worked closely with employers to ensure each restaurant provides students with the necessary "real life" industry experience to make them as work-ready as possible and able to take up posts in any kitchen upon leaving the college.
Speaking at the launch, head of Belfast Met's Business School, Christine Brown, said: "The subject of food has always been an important one for us here at the college, just as education and training has - it is part of our heritage.
"When the college was officially opened 110 years ago, cookery was one of the courses on offer at the Women's Work Department, along with dressmaking, blouse making, millinery, laundry work and lacemaking. Cookery students were prepared for City and Guild examinations, as they still are today.
"Here lay the genesis of Belfast Met's hospitality offering, cookery and baking classes that would eventually be developed into the courses that have trained most of Northern Ireland's finest chefs and bakers – many of whom are in our company tonight. Now as we move into a new era, and particularly now…in the NI Year of Food and Drink… we look back on the distance travelled, the effort, hard work and achievements over the years that has led to the establishment of our hospitality centre of excellence. The Yard, Scullery and Linen Lounge are a physical embodiment of how far we have come. Thank you to everyone involved in getting this project off the ground."
For more information on the Linen Lounge or to book email
[email protected]