Philip Jamieson - HNC Applied Chemistry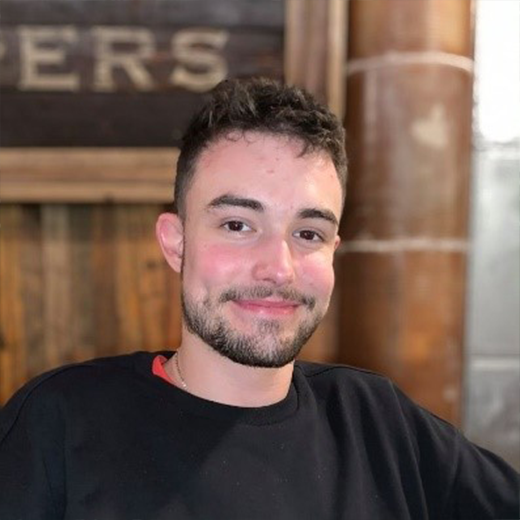 What Course did you study at Belfast Met
I studied the HNC in Applied chemistry awarded a Distinction.

Where did you progress to and what role are you in now?
I am currently a Chemistry student at QUB, and following my placement year I was the winner of the 2021 Almac McKervey Award for Excellence in Organic Chemistry.

What advice would you give to current Belfast Met students?
It goes without saying but hard work will always pay off in any STEM subject, but enjoy what you are doing and don't lose sight of that. Always think on how you can improve your knowledge/skills, no scientist should ever say "I've learned enough", there's always room to learn. Never be afraid to ask questions. Always think of your experiments in your head and visualize them, like thought experiments. I have found this helpful in connecting theory with experiment. If you can get access to them try reading some scientific papers If you have not before. Often people are scared off by the tiny writing and complex language but they can be incredibly insightful and inspiring. Chemistry as a career is great and this industry is ever-growing. Placements are a great opportunity to get more experience in a laboratory and you are given responsibilities which will mature you as a young scientist. Work placements are also a great for showing you where you might want to progress after college/university. Some decide to go straight into work whereas others may decide a life in academia.