Emma Thompson - Business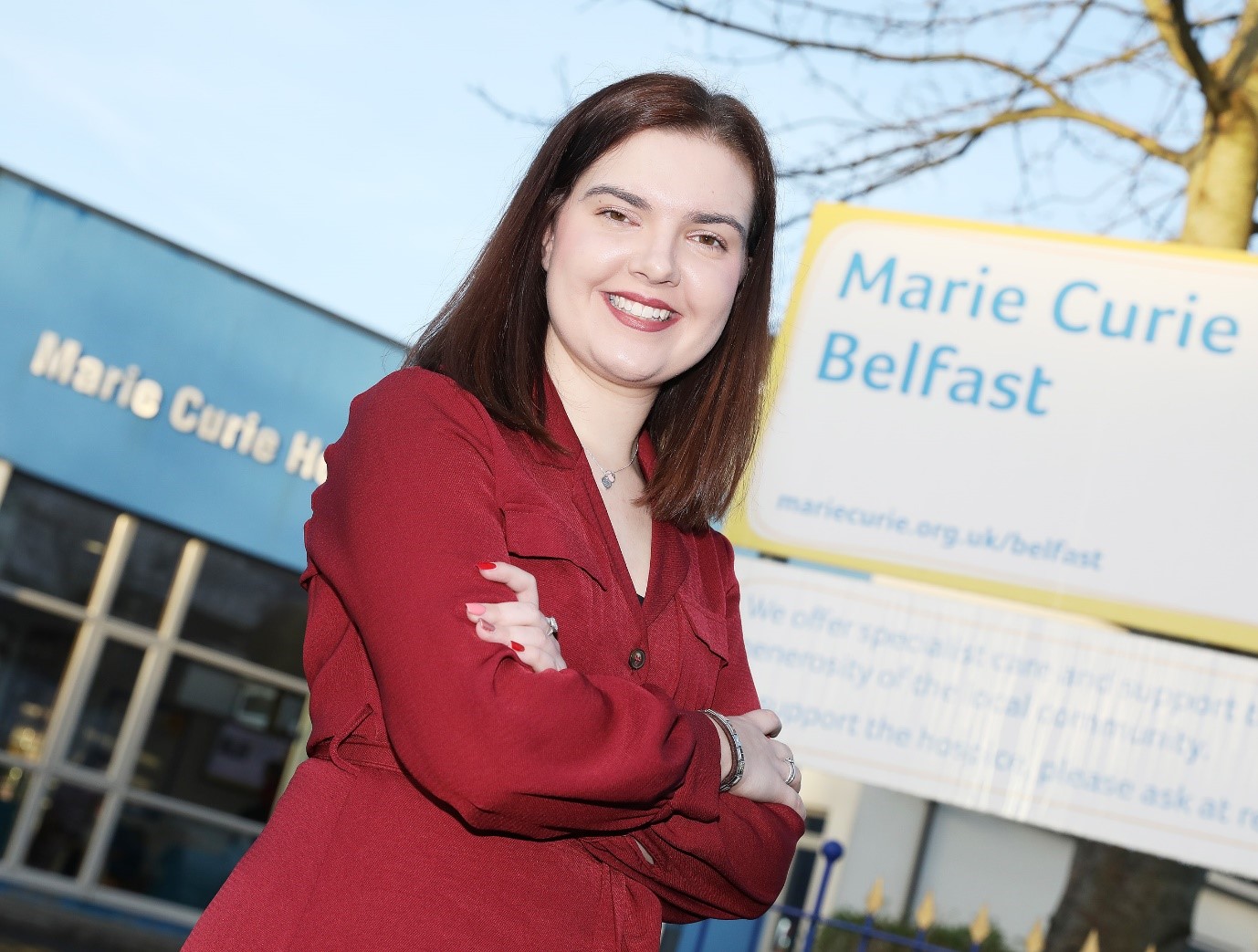 When I started in my new role as Volunteer Development Officer, I was offered the opportunity to undertake apprenticeship training with Belfast Met as part of my personal development plan. As the training programme could be delivered during my working hours and offered a globally recognised qualification, I decided it would be a great way to add to my CV.
I have almost completed my course and have gained much more than the qualification. Undertaking units around the organisation of an event has helped me to successfully plan and organise events, which is part of my job role. Learning about the principles of social media within a business, made it easier for me to understand what is well received (and what is not) across the differing social media platforms. I can now use this knowledge to my advantage when promoting volunteering opportunities within Marie Curie.
The apprenticeship training has helped me to gain more confidence when delivering presentations and I can use relevant software in a much more effective way. This has been a great tool in relation to the training of our highly valued volunteers, helping me to make informed decisions on whether there is enough detail/information or how best to get the volunteers interacting with the presentation.
I would recommend the business administration apprenticeship to anyone who is keen to upskill within a new or existing job role. The on the job training is something that can't be substituted! While learning in the classroom is great if you prefer learning that way, on the job training where the apprentice can put into practice, the skills they have learnt about from the tutor, I feel is the best way to learn. There is also the benefit of "earning while you are learning" which is fantastic – especially for someone with limited experience."
If you are interested in undertaking one of our apprenticeship programmes or alternatively keen to find out if apprenticeship training could work for your business please contact the Centre for Skills and Apprenticeships at Belfast Met via telephone on 028 9026 5234 or email
[email protected]