Bea Santos - Apprenticeships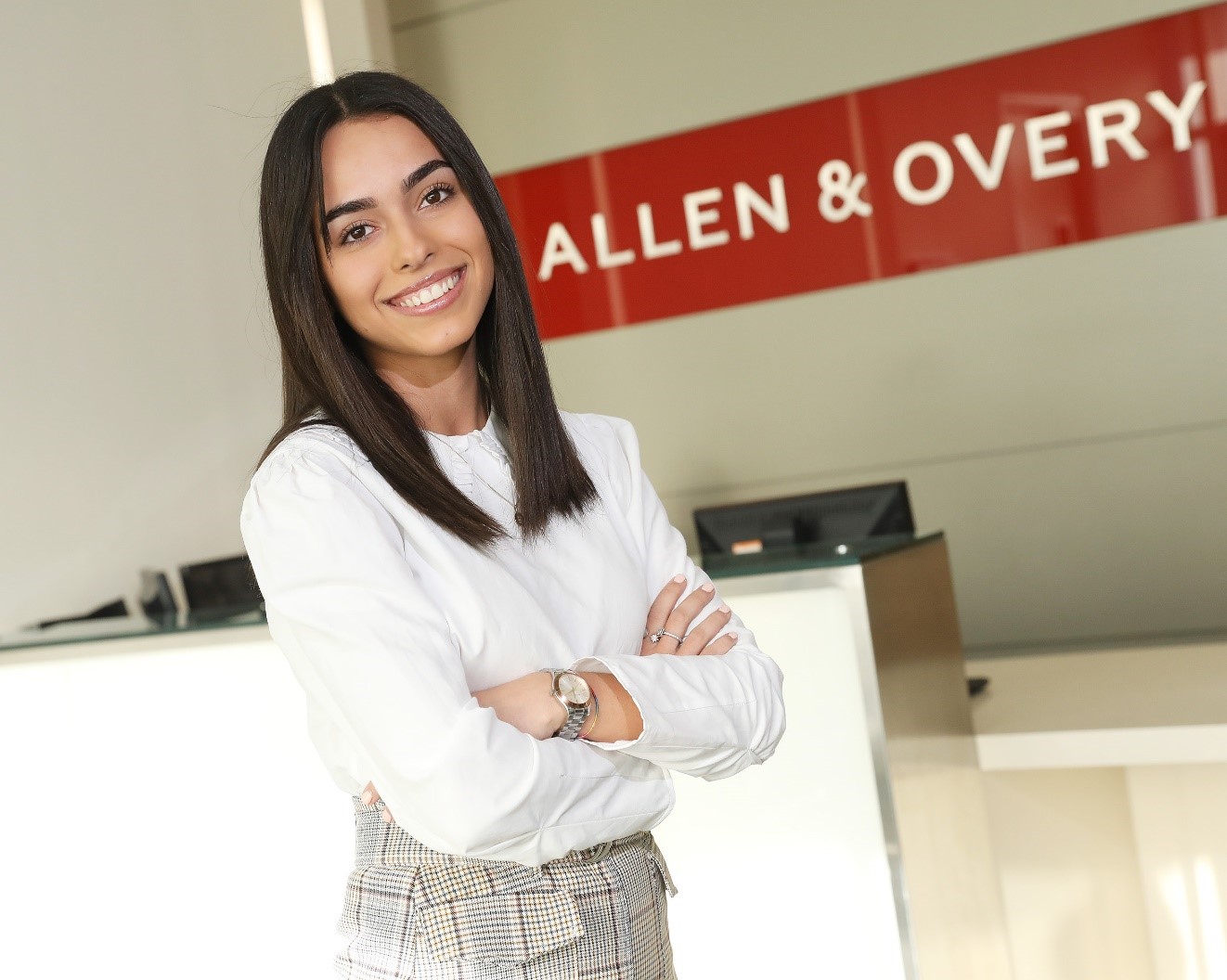 My name is Bea Santos and I am an apprentice at Allen & Overy. Throughout my school years, I felt my peers and myself where "programmed" to go to university and so applied for a CAM course at university. For months I was very indecisive, I was not sure I wanted to go straight into something I felt I could eventually lose interest in.

I was looking for something different, a different experience. I found A&O through the Belfast Met Apprenticeship Careers fair where two HR A&O members greeted me very enthusiastically. I walked out of the fair and rang my mum immediately saying, "This is what I want to do".

The apprenticeship at A&O has been a great opportunity and experience. Every day I work with all of the marketing sub-departments. I work on client invitations for a range of events regarding the BD team and help the CRM team create financial and annual reports for different clients. I assist in providing additional support for the PBCI committee, which supports our Global Charity Partnership as well as local organisations. I also work with the Digital team in creating pages on our internal intranet and editing content on our external website.

I have gained plenty of experience from the constant on the job training provided by all my team members. Belfast Met has been of great assistance, helping me with my theory-based learning, which I apply to my job every day.

As an apprentice surrounded by many hard-working professionals, I am developing my communication and team working skills. I am benefiting from the shared learning experience provided by Belfast Met and the other Allen and Overy apprentices. I am thankful that I get to work with people who truly support and assist me to achieve my personal and professional goals.

I made the right decision when I walked out of the Belfast Met Careers Apprenticeship fair, I knew this was what I wanted to experience upon the completion of my A-Levels. Every day is a new learning curve and I get to experience working for every department within marketing. I am grateful for the knowledge I am building and the personal skills I am developing throughout my apprenticeship.

I would definitely recommend an apprenticeship with Allen & Overy and Belfast Met, as I truly believe experience goes a long way. The support and constant reassurance provided to me every day is beyond special as well as the responsibility that comes along with it.