New gaming application created through bespoke InnovateUs training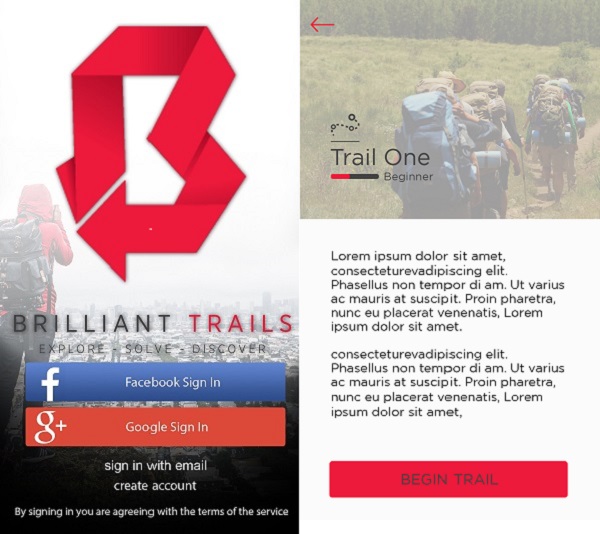 Brilliant Trails is an award winning company that designs and creates fun and educational treasure hunts based on walking, cycling and driving trails throughout UK and Ireland. With the increasing capability of mobile technology, the company saw a gap in the tourism market to develop an innovative gaming app.
A 30 hour InnovateUs project provided the company with the skills in house to design and develop a prototype of the application to take it further along the production process. Being able to produce and present a prototype would help the company in moving a step closer to bringing this product to market.
As a result of the training:
The company has been able to develop an outline prototype that will be taken to a developer to complete prior to its launch.
2 staff now have the skillset to blueprint, design and prototype more products in future
1 staff recruited into the company to continue to develop this new service
Expected 25% increase in sales and 30% reduction in development costs
"We acquired specific skills and knowledge to develop software app UI and to prototype it. These will save development investment and will in turn increase our sales" Allan Hamilton, Brilliant Trails
For more information on InnovateUs and how it can help your business, click here.