Sync NI upskill staff to develop innovative new app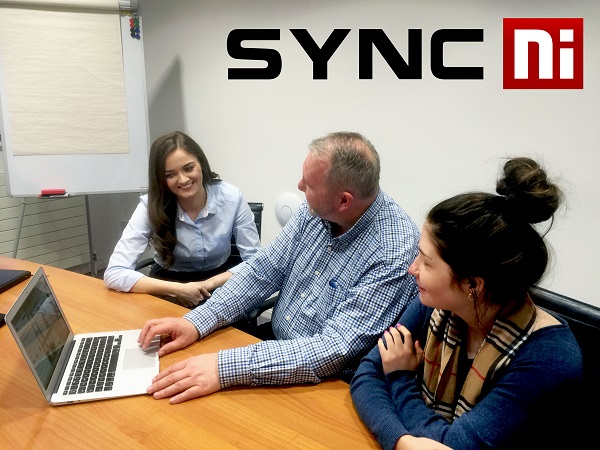 Sync NI provide Northern Ireland's Technology and Business Community with an industry specific media outlet. The company provide a quarterly magazine both printed and online for local tech and business companies, providing their audience and clients with up to date information and developments in the sector.
The company wished to grow and develop their service offering for customers by developing an online platform that provided customers with a range of statistics measuring efficiency and engagement usage. In addition, the company wished to develop a more innovative process for producing their printed magazine.
Sync NI approached Belfast Met to discuss the project where it was agreed that due to the innovative nature of the project, the Innovate Us programme would provide the best solution. Through the Innovate Us programme, Sync NI could receive 30 hours fully funded bespoke training in a range of design and publishing software tools such as Corel Draw, InDesign and Illustrator as well as upskilling in prototyping a web based software platform.
The company met with IT mentors, William Artt and Eduardo Rebelo who provided the bespoke training. William delivered digital graphics and software training which included how to create wireframes, storyboards, and pre visualisations of user interface for the magazine. He provided upskilling in the use of Corel Paint, Corel Draw, InDesign, Illustrator, Publisher and Photoshop showing how the use of each of these software programmes could be used to streamline production and give Sync NI creative control over the final product.
Eduardo provided training to the company in the tools that could be used to plan and prototype a web application. He upskilled the Sync NI team in Flinto and Pop App software that could be used to develop a prototype of the app.
Through the bespoke training programme, Sync NI has been able to create a prototype of their app that is ready to be fully developed. This is expected to add value to Sync NI's current offering as well as lead to potential sales if the app was to be commercialised. The skill enhancement in graphic design has resulted in the company being able to update the magazine more frequently, improve the visual impact and scale it correctly for different platforms. It will also help in the graphic design of the app.
"With these skills we are now ready in the future to plan and develop more apps, enabling further innovation for Sync NI"
Anne McAntee, Sync NI Design Manager