News
Belfast Met scoops Chamber Business Award for work with local firms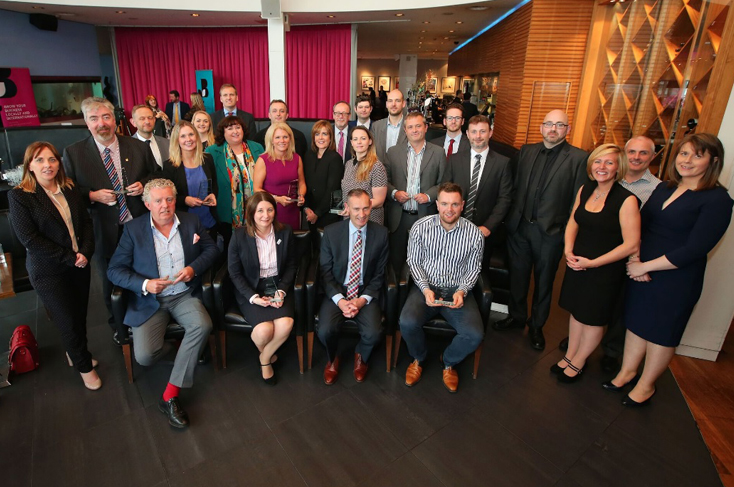 Belfast Met is celebrating after winning a prestigious Northern Ireland Chamber of Commerce Education and Business Partnership Award for its work in developing and upskilling individuals to help local firms grow.
Belfast Met in conjunction with Department for the Economy and Invest NI, have, since August 2013, successfully delivered 27 Academies under the Assured Skills Programme.
The success of these academies has led to the college winning the prestigious regional Business and Education Partnership Award with the team now setting their sights on the national awards in London.
This award winning suite of programmes provides an upskilled workforce within Northern Ireland which facilitates new inward investors, and provides existing employers with the skills required to enable business expansion. Belfast Met work collaboratively with organisations to identify skills needs and develop a robust and relevant bespoke training academy. The academies are designed to upskill participants; to develop recruitment ready graduates upon completion of the academy.
The success of the Academy Programme is demonstrated by the multiple cohorts delivered for organisations, resulting in the recruitment of the substantial majority of participants at the end of each cohort. There have been just under 500 participants taking part in academies in the past three years with an average of 19 participants per academy at a total programme value in excess of £1.2m. The overall conversion rate from academy participation to employment is 93%. The duration of training for the academies is 4 – 16 weeks; the average being 6 weeks each running Monday to Friday, 9am – 5pm.
Since 2013 academies have been designed and delivered for many top companies including Alexander Mann Solutions, Deloitte, FinTrU, EY and PwC.
Siobhan Lyons, Head of Business Development at Belfast Metropolitan College, said: "Belfast Met is delighted to have won the Business and Education Partnership Award 2016. We are committed to working in partnership with business to design tailored solutions to ensure that they can access the skills required to help them grow. We have successfully delivered a wide range of academies through the Assured Skills Programme, working with over 500 students of which, 93% of them have secured employment upon completion. We are continuing to develop and deliver further academy programmes in partnership with industry."