Belfast Met Charitable Trust
We Need Your Help!
The Trust Funds have decreased considerably over the years because of the very necessary projects we have funded. The Trust has no other source of income, other than through fundraising.
To help continue to address the many challenges our students face we need your help. Money donated will go directly to help students make the most of their educational journeys. Please donate now to support our programmes and learners!
For details on the current work this will support, please read below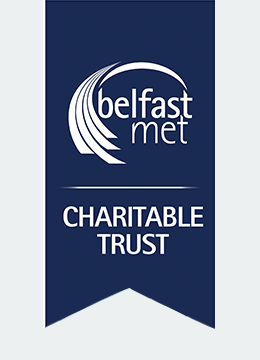 Who We Are and What We Do
The Belfast Met Charitable Trust (the Trust) was established in 2006 to celebrate the College's centenary and over the years has had a positive impact for many learners. We aim to support programmes and projects that add value to students and the work of Belfast Metropolitan College (Belfast Met), with a focus on sustainability, community, enabling access to learning and creating new opportunities for our learners.
While the Trust is a separate entity from Belfast Met, it has enhanced the work of the College over many years through partnership and integration. The Trust undertakes important work that mainstream college funding cannot support, and the College could not otherwise facilitate.
Belfast Met believes that all learners should be able to fulfil their potential, and through the work of the Trust, we aim to overcome issues that can impact on learners enjoying full and equitable engagement in college life and learning.
Our Work
The Trust continues to address a wide range of challenges facing our learners by developing programmes and supports particularly concerned with addressing poverty and inclusion related issues:


Developing student volunteering opportunities which delivers sustainable change for volunteers, and the beneficiaries of their efforts within the College and wider community
Support for asylum seeker and refugee students, and the distinct barriers they face with education and integration to life here
Emergency support for students in crisis, such as with transportation costs, food and other basic necessities
Learner Welfare Challenges
In 2018 the Trust refocused its service provision on learner welfare issues that were impacting on learner engagement and success. The long-lasting impacts of the Covid-19 pandemic and the more recent cost of living crisis are of considerable concern, and there is evidence of increases in student hardship.
The Trust aims to support several student welfare programmes around themes of sustainability, tackling poverty, and student engagement.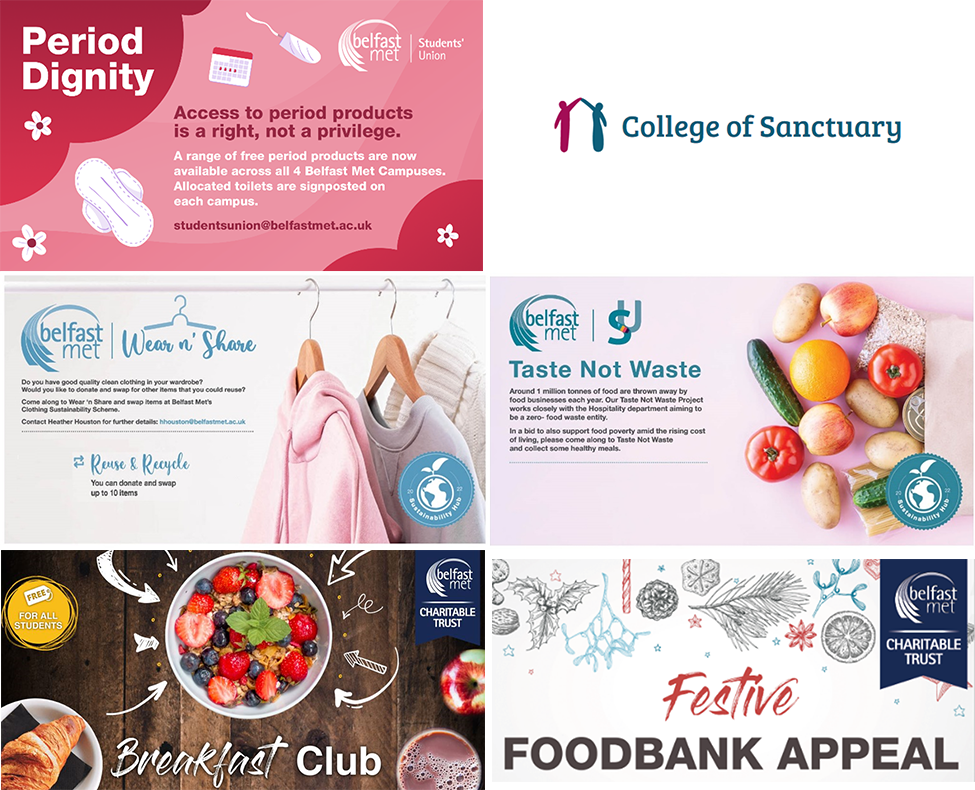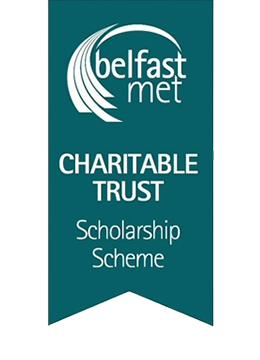 Scholarships
The Charitable Trust administers several scholarships which are held for their specific purposes, in support of students at the College, these include:
1. Belfast Met Charitable Trust Quinn Scholarship – Aimed at supporting students within the area of Electrical / Electronic Engineering

2. Belfast Met Charitable Trust Scott Lowry Scholarship - Aimed at supporting students within the area of Graphic Design

3. Belfast Met Charitable Trust College of Sanctuary Scholarship – Aimed at supporting members of the Asylum Seeking community in higher education studies
Previous Work
Details on previous Trust supported programmes can be accessed
here
Get in touch
If you want further information, are aware of any specific challenges faced by learners (or potential learners), or indeed any projects you believe the Trust could help support, please get in touch via email:
charitabletrust[AT]belfastmet[DOT]ac[DOT]uk
Members of the Belfast Met Charitable Trust
Trustees are members of the College's Governing Body or are independent of the College.
Trustees oversee the running of the Trust in accordance with requirements of The Charity Commission NI.
Our current Trustees are:
Chair:
Kate Burns
Members:
Ken O'Neill
Jim McCall
Brian Wilson
Louise Warde Hunter (Belfast Met Principal and Chief Executive)

Trust Secretary:
Gerry Crossan

While not Trustees, the Trust is supported by Belfast Met staff members.