Cora Kelly - HND Music Performance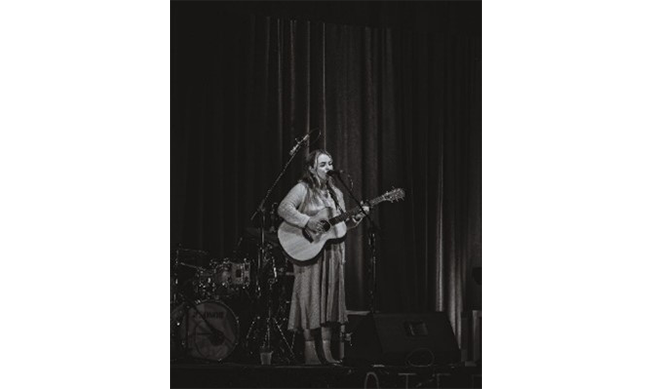 What Course did you study at Belfast Met and what did you enjoy most?
I studied Music Performance in Belfast Met. I was in the HND course and can honestly say it was the best decision I have ever made education wise. I enjoyed all aspects of the course, but I loved the performance opportunities we had throughout out the course. Playing in bands and ensembles at various events gave me the experience I needed to pursue a career in music. I also made friends that were likeminded, and we were able to use our performance abilities outside of the course and perform together at gigs and events.
Where did you progress to and what role are you in now?
When I left Belfast Met, I went on to study a degree in Music Performance in Queens University. I ended up graduating with a first-class honours in music performance. I played at gigs/weddings and events all over Northern Ireland throughout my degree. During this time, I was also picked to go to Nashville as part of the Belfast Nashville Competition held in Belfast and showcase my song writing skills in Nashville Tennessee. I was very fortunate to work with amazing songwriters and musicians throughout my career and have since went on to record and release an EP 'Second Time Around' and two singles. I am still playing gigs and writing music and chasing my dream of being a songwriter.
What would you recommend about Belfast Met?
I loved my time at Belfast Met because it was focused on music and I knew that's what I wanted to do. It gave me a pathway to university but still let me focus on one subject rather than trying to focus on 3 or 4 which I was failing to do in school. I would recommend the tutors. They pushed me to do my best and gave me the confidence to push myself outside of my comfort zones. Lastly, I would recommend Belfast Met for the atmosphere. I felt odd in school and never felt like I fitted in. When I went to Belfast Met, I met likeminded people who, like myself, just wanted to play music. I loved my time at Belfast Met and would highly recommend it.
Find out more about Music at Belfast Met