Chloe Pagan: Studying Travel and Tourism and landing dream job with easyJet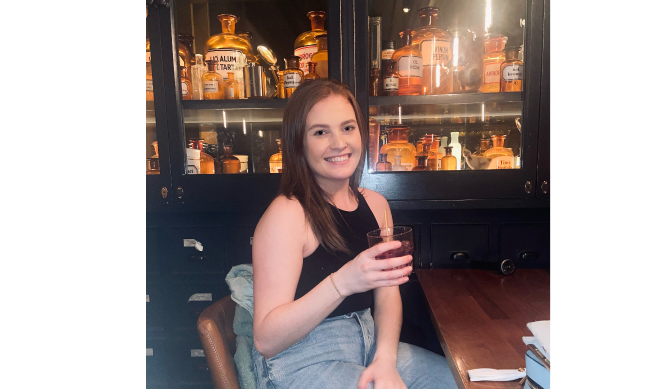 Chloe Pagan studied a Level 3 in Travel and Tourism with an Extended Diploma at Belfast Met, and has now been selected as Cabin Crew for easyJet, achieving her dream role.
Why I choose Travel and Tourism at Belfast Met
Travel and Tourism have always been an area that I have been interested in, not just as an educational subject, but in everyday life. I chose to study Travel and Tourism as I was keen to work in this industry as Cabin Crew, and learn more about the world of Travel and Tourism. I studied the subject at GCSE and wanted to continue learning more about it after my A Levels, therefore motivating the decision to study a Level 3 Extended Diploma at Belfast Met.

Studying, friends and support
Since the beginning of my studies at Belfast Met, I have made close friends, built a great rapport with my lecturers, and been given a lot of opportunities throughout the two years. As a class, we took day trips to local hotels like the Fitzwilliam Hotel, spent a day in at North Coast and the Giant's Causeway, and got to sightsee around Belfast on the open-top bus tour.

Throughout this course, I was given the opportunity to complete additional qualifications including Working in a Team, and Employability Skills. I can add these to my CV and use the skills I have learned in the future such as when preparing for an interview or within the workplace.
From meeting new people to gaining new qualifications, these have been the biggest changes in my life since the beginning of my studies at Belfast Met, and I have been very fortunate to have experienced and had this opportunity.

Career Ready work experience
My lecturers are very good at keeping me informed and up to date with any placements in the industry or work experience opportunities. My biggest achievement during my course was when I was placed into a work experience programme called Career Ready. The process of this programme involved an application followed by an interview with a member of the Met and the head of Career Ready. After my success of being placed on the programme, I was paired with a Travel Agent from Travel Counsellors as this is an area in the industry that I am interested in. I am grateful for this opportunity as it gave me an insight into the life of a travel agent, but also I gained a lot of new skills and experience that I can put into my future career.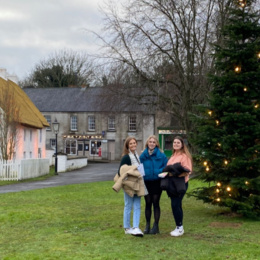 Cabin Crew for easyJet
It has always been my dream to become Cabin Crew, so in 2021 when I saw easyJet was recruiting for a crew in Belfast I of course jumped at that opportunity. After a lengthy interview process, I received the good news that I got the job and was waiting for a training date to come up! I was in the hold pool for around a year before I received the amazing news that I would be starting in April 2022 for 3 weeks of training at Gatwick. I am pleased to say that my dreams have come true and I am now Cabin Crew for easyJet!

Alongside my training, I was able to finish my course so now after two years of studying I am finishing at Belfast Met (for now) with an Extended Diploma and my dream job.

My advice to prospective students...
After completing both GCSEs and A Levels at school prior to starting Belfast Met, I would definitely recommend Belfast Met to anyone. I have had the best time studying here because I feel like I have been given the best opportunities during my time here, and also the lecturers are absolutely amazing and supportive of their students too. I have truly been supported and encouraged throughout my course by each lecturer, which looking back, really motivated me to do my absolute best and to take every opportunity that I was given.
To any prospective student, I recommend Belfast Met one hundred percent, it really is the best!