Bespoke textile training results in new product development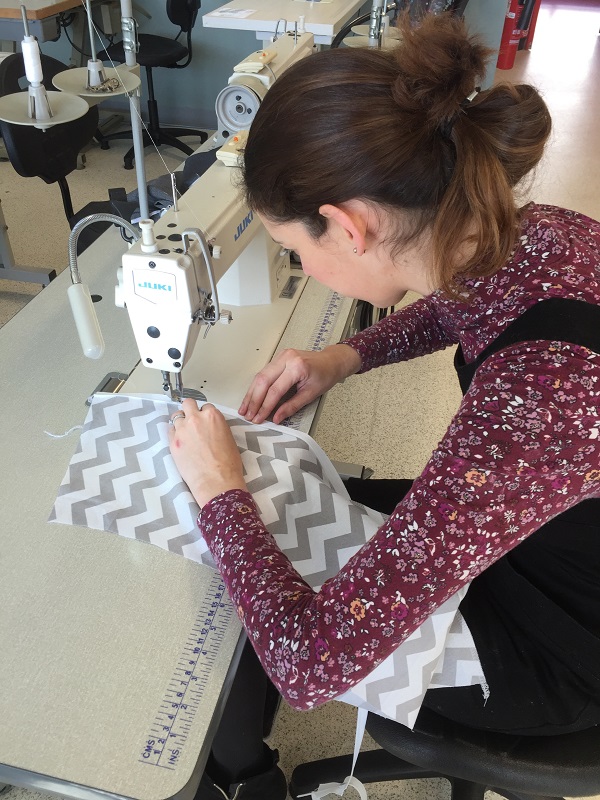 BellaMoon® is developing an innovative lateral breast feeding, co-sleeping pillow. This innovative new product would allow a baby to be brought into bed with parents for safer co-sleeping and bed sharing whilst simultaneously allowing for safe lateral breast feeding during the night.
Through a 30 hour InnovateUs project, Lorna Reid-Mullen upskilled Irene in a range of manufacturing techniques including sewing machine use, stitching techniques, fabric properties and prototype pattern development. The commitment from the company was excellent with Irene meeting Lorna on a regular weekly basis. Early in the project Irene purchased her own sewing machinery and was able to develop a first stage prototype for review and testing.
As a result of the training the company:
developed a first stage prototype that has been used to advance the idea
has been appointed an Invest NI Client Executive
qualified for a T&D grant which covers 50% of further prototyping development
has won two business idea awards
"Belfast Met provided me with the skills to visualise, manufacture and develop my product prototype. The prototype has already won two business idea awards and I have no doubt that Belfast Met's input to this has been a key factor." Irene Breen, BellaMoon®
For more information on InnovateUs please click here