News and Events
Students film at UTV!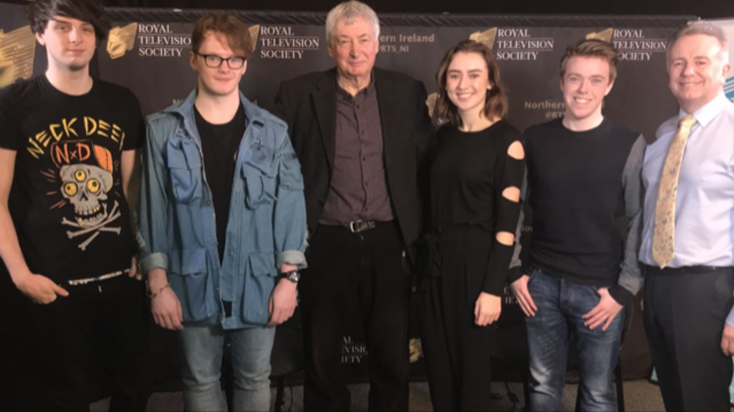 UTV was the venue for a recent Royal Televison Society (RTS) multi camera training event. David Lowen Hon. Secretary and Trustee of the RTS flew in from London and was interviewed in studio by Aidan Browne.
HND Creative Media Production students Michael Rainey, Andrew Shields, Stacey Burns and Michael Murray-Draine worked on lighting, camera, sound and floor management with the guidance of RTS NI Hon. Secretary John Mitchell.
Robyn Gilmore and Niamh Holland who are students on the VTCT Level 3 Diploma in Fashion, Theatre and Media and Make-Up Studies also worked on the production with the guidance and support of their lecturer Jane McAdam.
Speaking about the event CAM Alan Serplus said: "I am delighted that our students had such an excellent oportunity and acquitted themselves in such a professional way."
The team did a great job and you can see the interview below:
https://vimeo.com/255772408