News and Events
UTV Head of News gives Masterclass at e3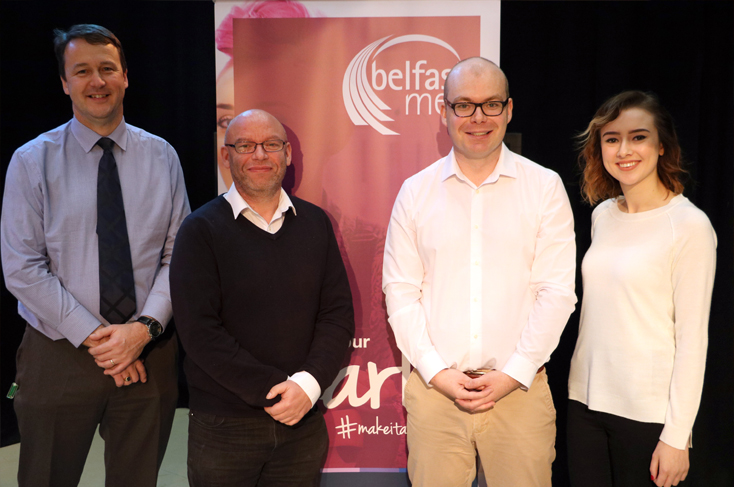 Ian McCormick, Head of the Dept. of Creative and Digital Industries was pleased to invite UTV's Head of News and programmes Terry Brennan to our main TV studio in e3 recently.
Students from the HND Creative Media production courses in Broadcast Journalism and Moving Image attended a masterclass given by Terry about his highly successful career in TV and radio and answered many questions from the audience.
Topics covered in the wide ranging discussion included how to get started in the broadcasting industry, advice for those about to enter the world of work, the skills which employers look for and how to build an impressive CV.
Terry was "in conversation" with Aidan Browne and reflected on his many successful years in TV and radio. Curriculum Area Manager Alan Serplus and HND Media student Stacey Burns are pictured at the event. This was the fourth high profile media "in conversation" event to be held in e3 in the last year.