News and Events
Northern Ireland FE colleges present "Let's do Business"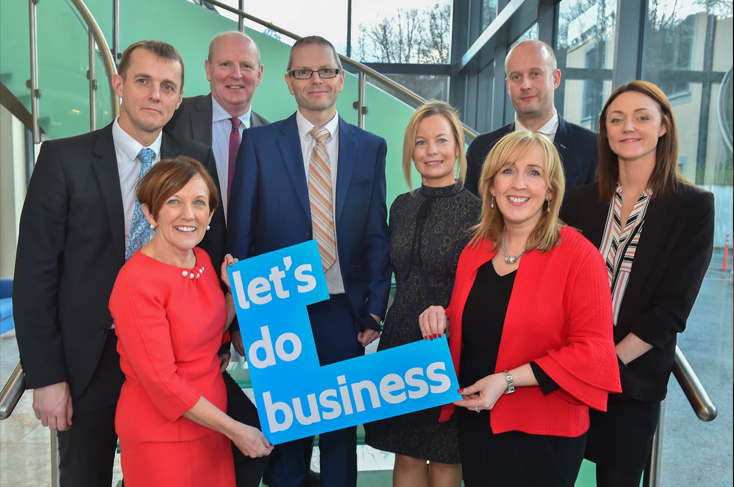 Northern Ireland's six regional Further Education (FE) Colleges have joined together to launch a new marketing campaign, "Let's do Business" to promote their services to local employers and businesses.
The Let's do Business campaign aims to raise the profile of FE Colleges as a "first port of call' for businesses who want to re-skill or up-skill their workforce or who are interested in how they can diversify and innovate.
Further Education colleges have a range of funded training and mentoring programmes, bespoke training and initiatives available to local employers who wish to grow their business through increased profitability or product development, as well as budding entrepreneurs who require assistance in turning their business idea into a commercial reality. They can also help with recruitment, accessing funding and technical expertise to bring new products to market
The 6 FE Colleges currently provide a broad spectrum of bespoke business activities and to date have supported over 10,000 businesses. They are a springboard for providing the skilled workforce for the future in terms of Apprenticeships, Higher Level Apprenticeships and work placements.
A new dedicated website,
www.yourcollegeni.com
has been created to help employers identify the college best suited to their business's needs, provide information on funding opportunities and establish better collaborative relationships.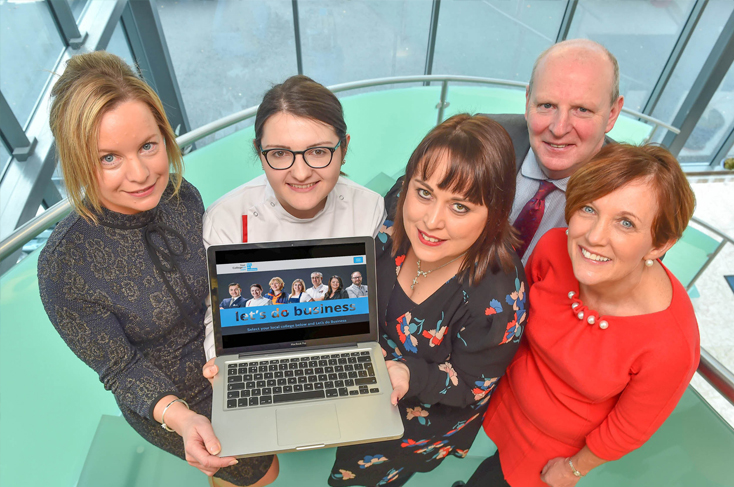 Welcoming the new initiative Beverley Harrison, Director of Further Education at the Department for the Economy said: "Further Education' plays a vital role in enhancing and strengthening the skills profile of Northern Ireland by addressing the skills deficit and so underpinning the creation of a successful regional economy. Further Education assists businesses to innovate and grow so increasing competitiveness across the region. The sector provides a strong collaborative offering across the region aligned strongly to the economic priorities at regional and sub-regional level. I would encourage businesses both small and large to explore they can benefit from the assistance and expertise of the colleges."
Local FE Colleges are a valuable resource for employers offering support to develop a wide range of new technologies and specialisms. Each college has developed expertise in specific areas and employers have access to support from any of the Northern Ireland colleges.
Belfast Met Principal and Chief Executive, Marie-Thérèse McGivern said:
"With our slogan 'leading the city to work', Belfast Met aligns its course provision closely with industry but it also plays a huge part in ensuring industry is as well trained and informed as it can be. Belfast Met works closely with many local business of all sizes to improve their output, staff training and their bottom line. We are thrilled to be part of this collaboration with the other FE colleges and local firms."
Southern Regional College CEO and Chair of the FE Colleges Principals group Brian Doran said: "The FE sector is committed to creating a globally competitive economy. On a day-to-day basis the Colleges are working with businesses across NI – from the large multi-nationals such as Norbrook Laboratories, Terex to the SMEs and micro businesses - which are the very heart of our local economy. Through collaboration with the FE sector, businesses can improve productivity, innovation, and creativity to help support a more competitive local economy."
Highlighting how they have benefited from the support of their local FE College, Liam Nagle, CEO, Norbrook: said: "Norbrook's collaboration with Southern Regional College in the development and establishment of the first-ever Higher Level Apprenticeship in Applied Industrial Science in NI has been invaluable to us. We are able to address the gaps in our workforce and support the local economy through recruiting students into highly skilled positions."
To find out more about the special expertise and funding support available for businesses through the FE Colleges visit
www.yourcollegeni.com
.