News and Events
World Mental Health Day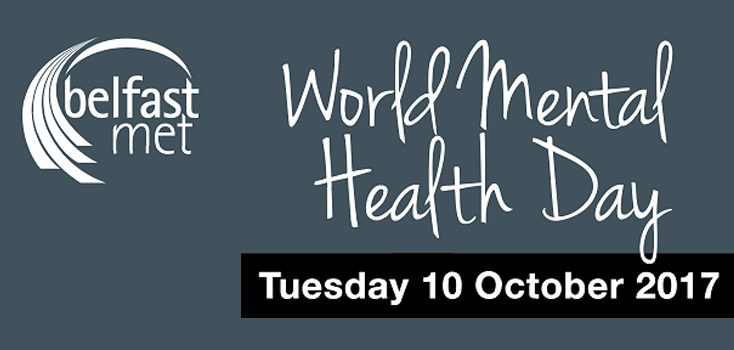 Belfast Met is committed to promoting the mental health and wellbeing of all its staff and students.
With World Mental Health Day just around the corner on Tuesday 10th October, the college's Learner Success team has organised a series of events including expert information sessions as well as free haircuts and relaxing treatments in the student run salon, all aimed at educating staff and students about how to look after their mental health.
10th October marks the 25th anniversary of the first ever World Mental Health day which was established by the World Federation for Mental Health in 1992.
Belfast Met is proud to join people all over the world who are also holding events, making announcements and celebrating #WorldMentalHealthDay.
The college will run Community Mental Health Team Information sessions led by Community Mental Health Nurse, Sheila O'Neill at the following campuses:
9.30am – 10.30am Castlereagh Campus
11.00am - 12.00pm Titanic Quarter Campus
2.30pm – 3.30pm Millfield Campus building 1
Places are limited and anyone who is interested is asked to register their interest by emailing
[email protected]
or book through the staff training calendar.
In addition to this, the college's very own salon, Urban Escape is offering FREE dry flotation sessions to help de-stress and unwind on Monday October 9th and Tuesday October 10th.
The salon is also offering FREE gents' haircuts on Monday 9th October from 4pm-7.30pm while the ladies can freshen up their look and feel good with cuts and colours for just £5 on Tuesday 10th October.
All bookings should go through
[email protected]
or pop down to Urban Escape reception area if in TQ.