News and Events
Career Ready National Award Winners!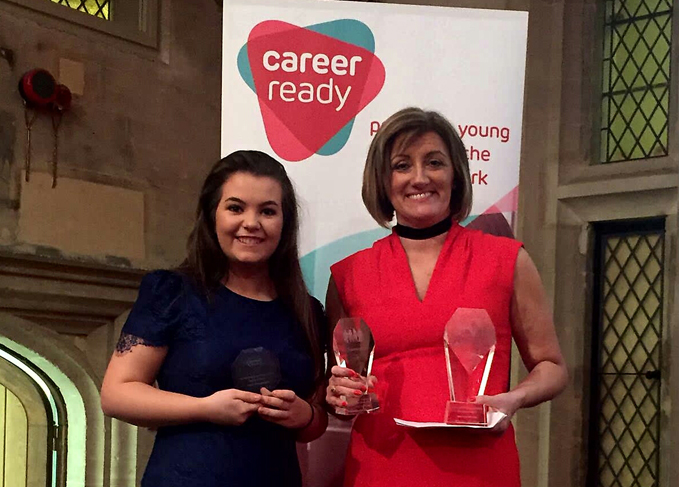 Congratulations to Lucy Drummond and Heather Huston on picking up awards at the Career Ready National Awards held in London at the end of March.
Lucy Drummond - BTEC Extended Diploma in Business Level 3 student - won the Sir Win Bischoff Career Ready Student of the Year for Northern Ireland. Lucy won a trophy and £100.
Heather Houston - Lecturer in Business - won Santander Employability Champion 2017 - National Winner and Northern Ireland Winner. Heather won 2 trophies, £250 John Lewis vouchers and £5000 for Career Ready Programme at Belfast Met.
Heather said: "Winning this award is the ultimate privilege as a teacher – it's incredibly humbling that I can give something back for others to learn from. The one year I've managed the Career Ready programme has been the most worthwhile of my 30 years as a teacher.
"It's very rewarding to watch my students deal with the challenges of life – they learn from every experience on the programme. Career Ready has helped us bring classroom learning to life by embedding employer engagement with businesses like Santander into the curriculum."
Heather continued: "This generous prize from Santander will help us to expand the programme and reach more students. I will continue to nurture my students' ambition so that they can reach their full potential."
For a full list of winners visit the Career Ready website.