News and Events
Belfast Met students receive recognition at Semta Skills Awards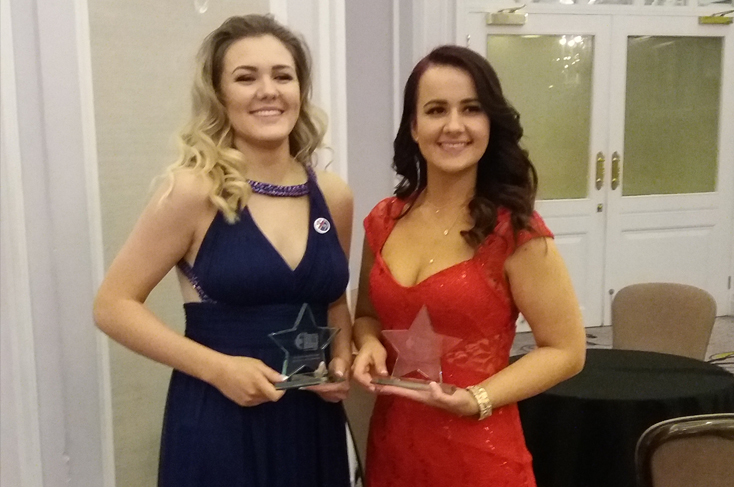 The Semta Skills Awards took place in London on Wednesday evening on International Women's Day to celebrate the 'Best of British' engineering. Now in its fourth year, the Semta Skills Awards are firmly established as the leading awards ceremony to acknowledge the talented individuals, inspiring businesses, skills and diversity from across the advanced manufacturing and engineering sector.
Belfast Met students Christine McDowell and Nicole Catney were part of a group of 10 who received recognition awards for their success in UK/World Skills last year. Christine won Gold and Nicole won Bronze in the Industrial Electronics National Final at the World Skills Show.
Nicole was interviewed on stage with Christine about electronic engineering and the course she was undertaking in the College. This was to an audience of 500 including the champions of UK Engineering including Rolls-Royce, BaE, Land Rover, Jaguar , British Airways and Airbus. Both students did themselves and the college proud and were the only representatives from the Northern Ireland engineering sector.