News and Events
Belfast Met helps Bangor get carried away this Christmas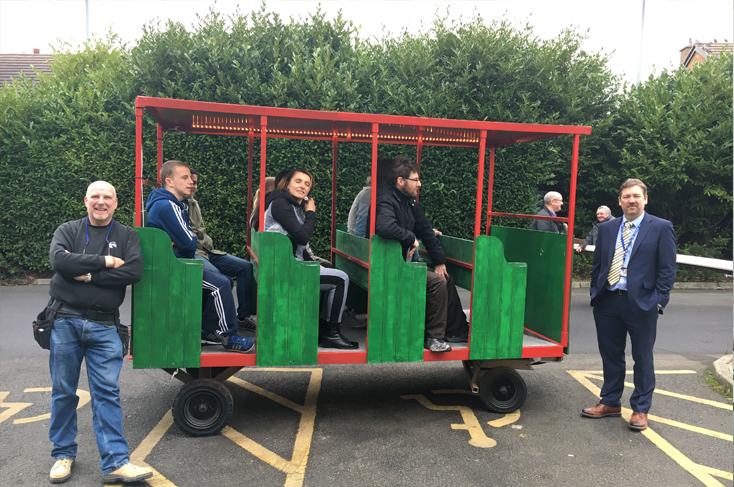 Belfast Met's students have created a Christmas carriage to transport children to see Santa Clause and raise money for charity.
Engineering, joinery and electrical students joined forces with Church in Bangor to transform a tired old airport trailer into a wonderfully festive Christmas railway carriage to transport local children to Santa's grotto in the town.
All proceeds from the event will go towards The Children's Cancer Unit and Marie Curie.
Belfast Met lecturer, Wesley Williamson, said: "Previously the engineering team at Belfast Met had discussions regarding project work which would bring all workshop disciplines together on one project. With this in mind an idea of transforming a trailer into a Christmas train was born. The college were extremely supportive and encouraging with ideas, materials and students."

The students were very enthusiastic some even skipping lunch to continue working on the project. To commemorate the contribution from Belfast Met we have added a plate 'Made at the Met' to the carriage.

Students have also been busy producing Christmas decorations which will also be sold in the Market Place at the event and generously donating all profits to the churches chosen charities.